With much of the world having already gone this route, the probability of purely digital distribution in future is looming.
In the single biggest investment in Ster Kinekor's history, all the company's 420 or so sites have now been converted, replacing analogue projectors with digital ones. Updating a single cinema, dependent on size, costs them anything from R2 million upwards. But what are the benefits? From the beginning of cinema over a century now films have been projected via celluloid.
"It's been wonderful," says Ster Kinekor Marketing Director Mark Place.
"Celluloid is a really superb projection medium, which is why it has been around as long as it has. But with codec filing, the availability of celluloid has diminished and its cost went up dramatically. From a film and distribution point of view, the cost of making celluloid bulk print in Los Angeles and then shipping it all over the world for people to see was no longer viable and so the innovation curve of digital projection increased rapidly. We made a call early last year, along with the various film studios, to move over to digital projection."
With the increase of Hollywood blockbusters in 3D format and the need for these projects to be shown with a digital projector (projecting two images simultaneously to get the stereoscopic effect), many cinema houses around the country had already adopted the technology to some extent, adapting one or two screens for this purpose.
"The benefits are that they send us a hard drive (single film per drive) instead of a big analogue print. This makes it much cheaper to distribute films all over the world," says Place.
Unfortunately, downloading the films in SA proves challenging because we just don't have the Internet speed available abroad.
"From an exhibitor like Ster Kinekor's point of view, what would happen is we would wait for the film to finish playing in America or London, and then they would send that bulk print here, which is why we always had the delay," explains Place.
The cost of producing celluloid for every cinema in the world was far too high, meaning only 60% of cinemas would be accounted for and then they would pass the prints around.
Place says, "We can now align our release dates. So for instance, The Hobbit opened all over the world on the same day, with South Africa playing it just a couple of hours before America. There are also great benefits from a piracy point of view. In the past, films would be pirated in America and then zipped down here before the celluloid arrived."
Fundamentally, the most exciting part is that the digital technology offers a vastly superior image. With 40% greater definition, the image is sharper, crisper and more vivid.
Celluloid films have always been projected at 24 frames per second. The projectors couldn't run past 24 frames because the cost of shooting film was too high. Now because filmmakers are shooting digitally and exhibitors projecting digitally, the cost fades away. Director Peter Jackson was the first to take advantage, shooting the first Hobbit film in HFR (high frame rate) which is 48 frames per second, providing an enhanced picture.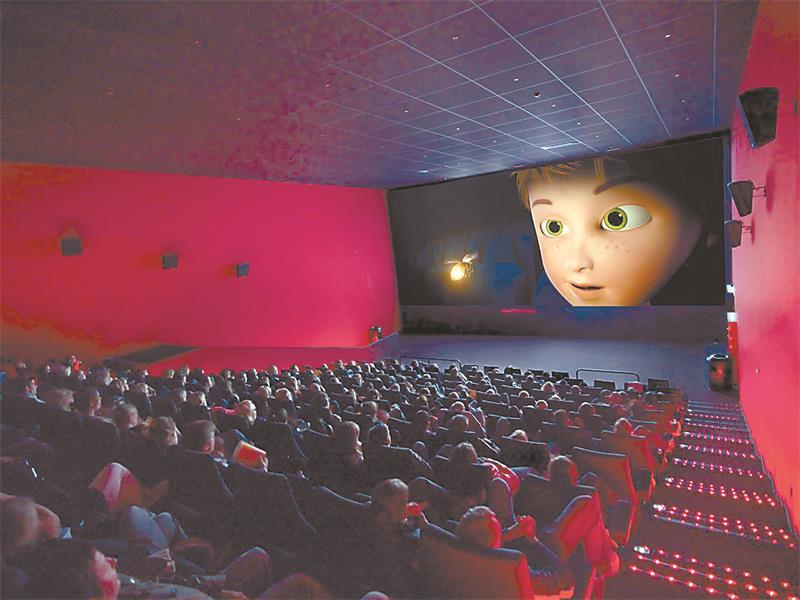 Another benefit is the film's longevity.
"The great thing about digital is the consumer chooses how long a film is played. Say a film gets nominated for an Oscar. This will keep the consumer interested in the film, which can now be screened for longer periods of time. With celluloid the picture you were seeing eight to 10 weeks down the line would have seriously deteriorated," says Place.
When asked about the possibility of hard drives being stolen, Place says, "A huge amount of work has gone into encryption codes. The code is inserted a few minutes before the film is shown, and without it, the drive is useless."