South African singer and popstar Makhadzi has been a trending topic on social media after a picture of her during a recent live performance, shared by her photographer, went viral.
In the picture, the popstar is seen dancing but what caught the eyes of her fans and followers were her dark inner thighs.
After receiving backlash from social media, Makhadzi posted an apology on Facebook.
She explained that there were other pictures which were yet to be posted but her photographer chose to post the controversial one to promote his brand.
ALSO READ: LootLove chats to Makhadzi on latest episode of Apple Music's Africa Now Radio
"I would like to apologise to all my fans if only if you really dessaponted [sic] about this pictures [sic]… they [sic] were lot of beautiful pictures that a cameraman was gonna [sic] post but he choose to post this to promote his brand but forgetting the damage he is doing to my soul.
"I know I am strong and all this will pass … Unfortunately I cannot change my inner part .. I am like this and I am proud," said the star.
The Salungao singer addressed the edited versions of the picture which also went viral.
"The only thing that you people are doing is to try to edit my pictures nikhonanisa mafhungo… yes I am strong but my family and friends they are not strong as I am… seeing them crying about edited pictures really break [sic] me and affect [sic] me badly," said Makhadzi.
Was Makhadzi supposed to apologise for the picture?
The singer's apology post was a very noble thing to do as an artist who respects her craft, the views and opinions of her fans and her followers.
It may have not been done with malicious intent but Makhadzi's photographer should have been the one to apologise to the star's fans.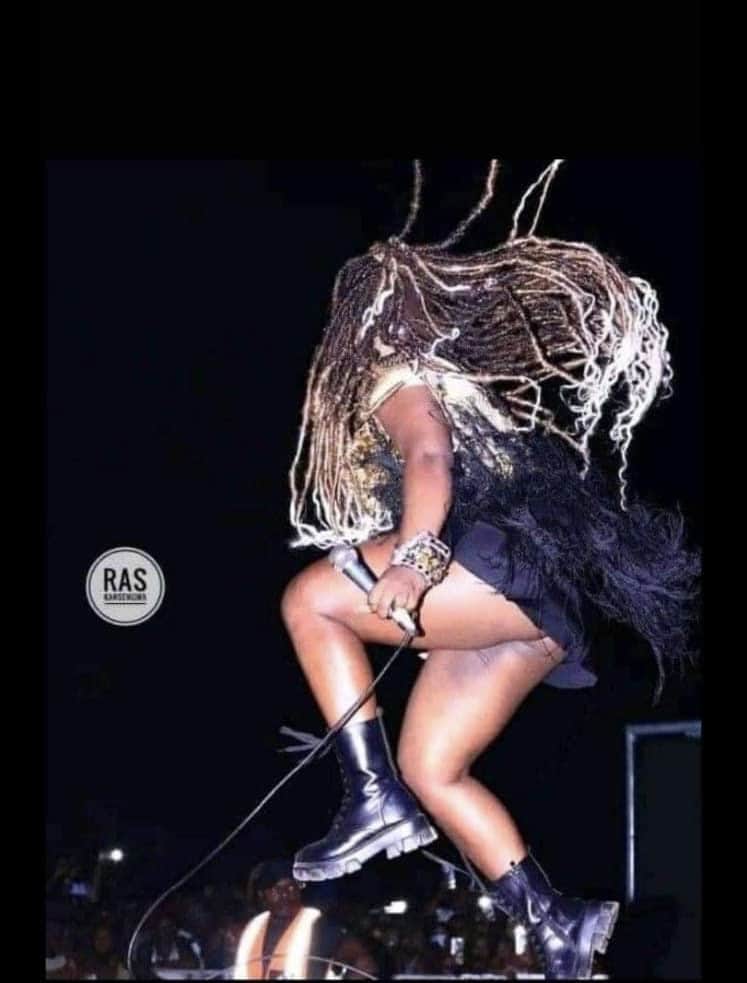 Remember when this happened to Khloe Kardashian?
Some time at the beginning of this year, Khloe Kardashian made headlines after an unedited picture of her went viral without her consent.
The picture was shared by her grandmother, who was happy to show the world that she had been spending her day with her granddaughters.
Angered by the picture and social media comments, Khloe pursued legal action in an attempt to get the photograph removed from the internet.
Although the Good American founder did not receive any criticism for the photograph, she was upset to be seen in her most natural state because of how hard she worked to get her body and image to look the way she wants it to look to the public.