Grammy award-winning singer Adele recently sat down for Vogue's The Ultimate British Taste Test feature and got fans talking. 
She wore a blindfold to taste some culinary British classics and quipped that the experience made her feel as though she was "in the Fifty Shades of Grey movie".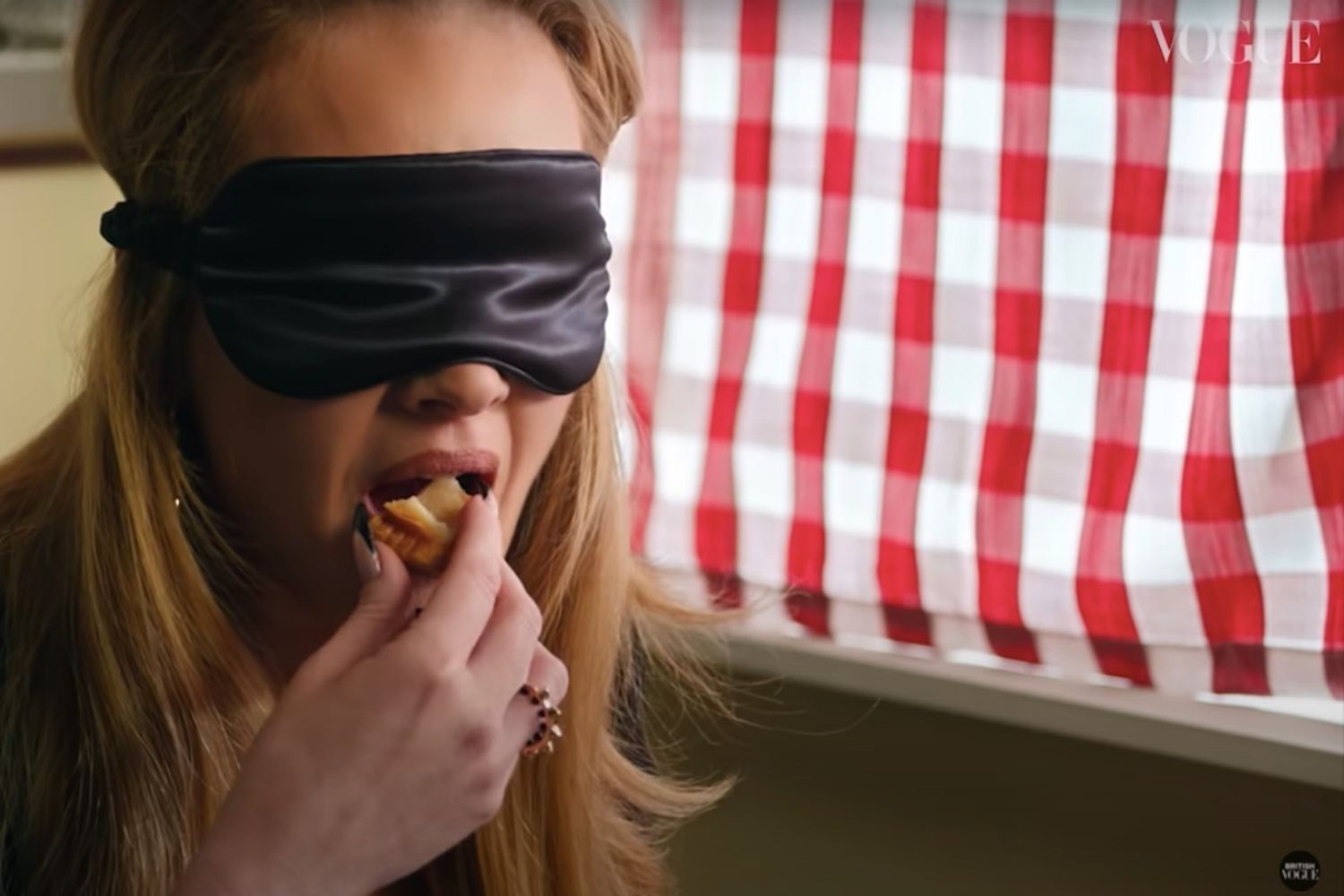 While doing the tasting, Adele reminisced about her time working in a cafe in her area prior to her breakthrough album.
In the Vogue video, she tried and correctly identified items such as pickled eggs, cockles and spotted dick.

Spotted dick (also known as "spotted dog" or "railway cake") is a traditional British baked pudding. 
It is originally meant to be made with suet and dried fruit (usually currants or raisins) and is often served with custard.

According to the BBC website, cockles are small, edible bivalves. 
They are traditionally sold with winkles and whelks and they have been a popular British seaside snack for many years.
The name of the dishes caught the attention of viewers based outside the UK who mused about the names of British dishes.
Adele also revealed that she is a fan of Nando's, particularly their quarter chicken paired with either coleslaw, rice or fries along with peri-sprinkles on her fries. She also stated how much she dislikes Yorkshire pudding.
Adele has been on the media circuit promoting her recent single Go Easy on Me and highly anticipated upcoming album which she said was inspired by her divorce. This after she thought about how to explain that chapter of her life to her son. 
She has, however, moved on and found herself a new partner in the form of Rich Paul and she looks like she's having the time of her life. 
READ NEXT: Stars defend Adele against cultural appropriation criticism