Sloppy Joes are the perfect meal to make on any Friday night.
Friday nights are for chilling and relaxing after the super busy and stressful work week. Spend less time preparing dinner and more time on the things you love doing in the spirit of self care.
These Sloppy Joes are juicy, flavourful and super quick and easy to make. Add a side of oven baked or fries potato fries to make it a more filling and junky Friday night meal.
Sloppy Joes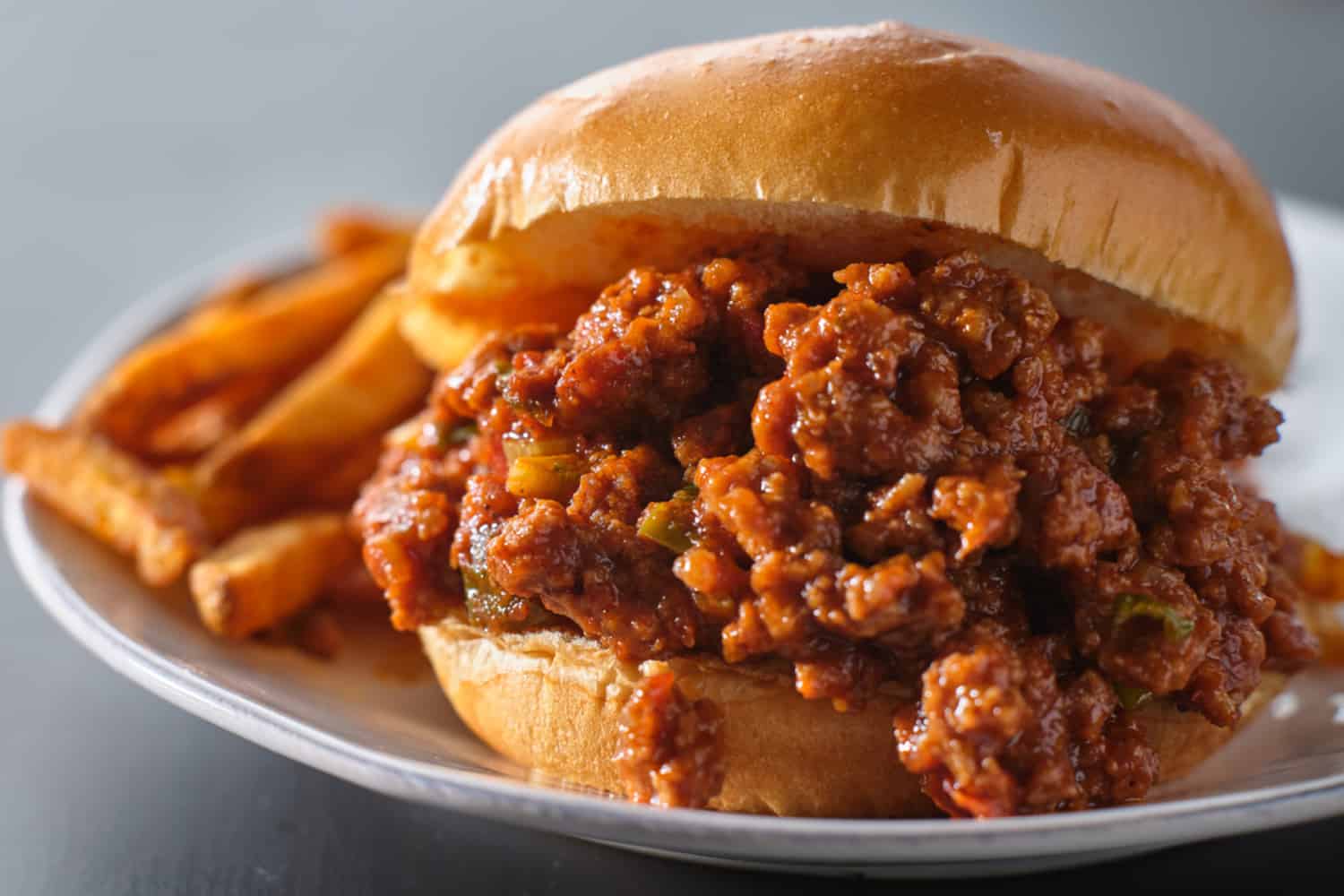 Ingredients
1 small onion, finely chopped
1/2 small green bell pepper, seeded and finely diced
1 tablespoon of Worcestershire sauce
1 teaspoon of yellow mustard
1/4 cup of water
1 tablespoon of brown sugar
1 can of tomato sauce
500g of lean ground beef mince
1 tablespoon of olive oil
½ tsp salt or to taste
¼ tsp ground black pepper or to taste
3 garlic cloves minced
4 hamburger buns toasted if desired
ALSO READ: Recipe of the day: Friday night Hawaiian burgers
Instructions
Finely chop the onion. Seed and finely dice the green pepper.
In a bowl, combine the Worcestershire sauce, mustard, water, brown sugar, and tomato sauce.
Place a large skillet or dutch oven over medium/high heat. Add olive oil and ground beef. Sauté the beef for about five minutes until cooked through and longer pink, breaking it up with a spatula. Season with salt and pepper and add in the diced peppers and onion. Cook another five minutes until the veggies are tender and beef is browned.
Add the minced garlic and sauté 30 seconds until fragrant, stirring constantly. Add in the sauce and bring to a light boil. Reduce heat to low and simmer uncovered for about 10 minutes. Season to taste with salt and pepper and serve on toasted buns for Sloppy Joe Sandwiches.
This recipe was found on Natashaskitchen.com