Coffee lovers, this one is for you. Try this delicious, creamy, and easy Italian no-bake tiramisu for dessert tonight to indulge in by yourself or with the family.
Tiramisu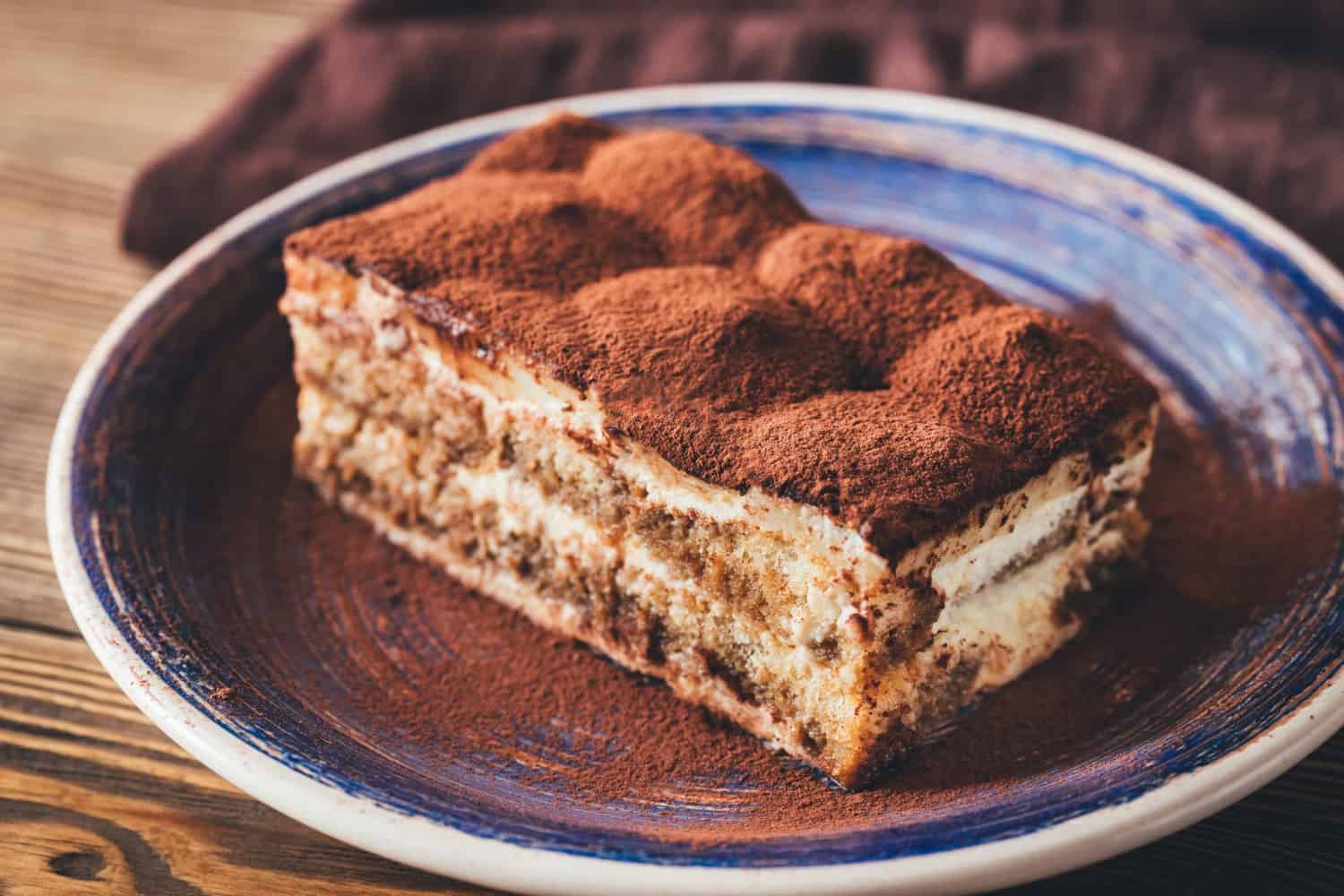 Ingredients
1 1/2 cups of espresso or any other strong coffee, room temperature
6 tablespoons of golden rum divided
40 ladyfingers
6 egg yolks (large)
3/4 cup of granulated sugar
450g of mascarpone at room temp for 15 minutes
2 cups of heavy whipping cream cold
2-3 tablespoons of unsweetened cocoa powder to dust the top
ALSO READ: Tasty Saturday treat: Ganache filled chocolate cupcakes
Instructions
In a bowl, stir together 1 1/2 cups espresso and 3 tablespoons of rum. Quickly dip half of the ladyfingers, one at a time and arrange in a single layer in the bottom of a 9×13 casserole dish. Dip once on each side so they are moist but do not soak ladyfingers or the cake will collapse.
In a separate rimmed* medium glass bowl, whisk together yolks and sugar. Place over steam (on a saucepan with simmering water) and whisk 10 minutes on low heat until the mixture is lighter in colour, slightly thickened and not grainy when you rub between your fingers. Remove from heat and let cool slightly while doing step 3.
Beat together 450g of mascarpone and 3 tablespoons of rum. Use an electric hand mixer to beat in the warm yolk mixture until well incorporated.
In a separate bowl, beat cold heavy whipping cream until stiff peaks form (about 3-4 minutes). Use a spatula to gently fold half of the whipped cream into mascarpone cream then blend in remaining whipped cream, just until incorporated. Do not overfold or it will become grainy.
Spread half of the cream over the first layer of ladyfingers. Dip and arrange remaining ladyfingers. Spread remaining cream. Refrigerate overnight. Dust with cocoa powder before serving. It is ok to dust with cocoa ahead of time – it will just darken it in colour from the moisture.
This recipe was found on natashaskitchen.com