Surprisingly only in its third generation with the current having debuted three years ago, Mercedes-Benz has afforded its iconic Sprinter van a series of updates in Europe before the commencing of sales later this month.
While externally largely unchanged, with the same applying to the interior, the three-pointed star's rival for its former twin, the Volkswagen Crafter, now sports the option of an automatic censor opening and closing side door known as Speed Delivery Door.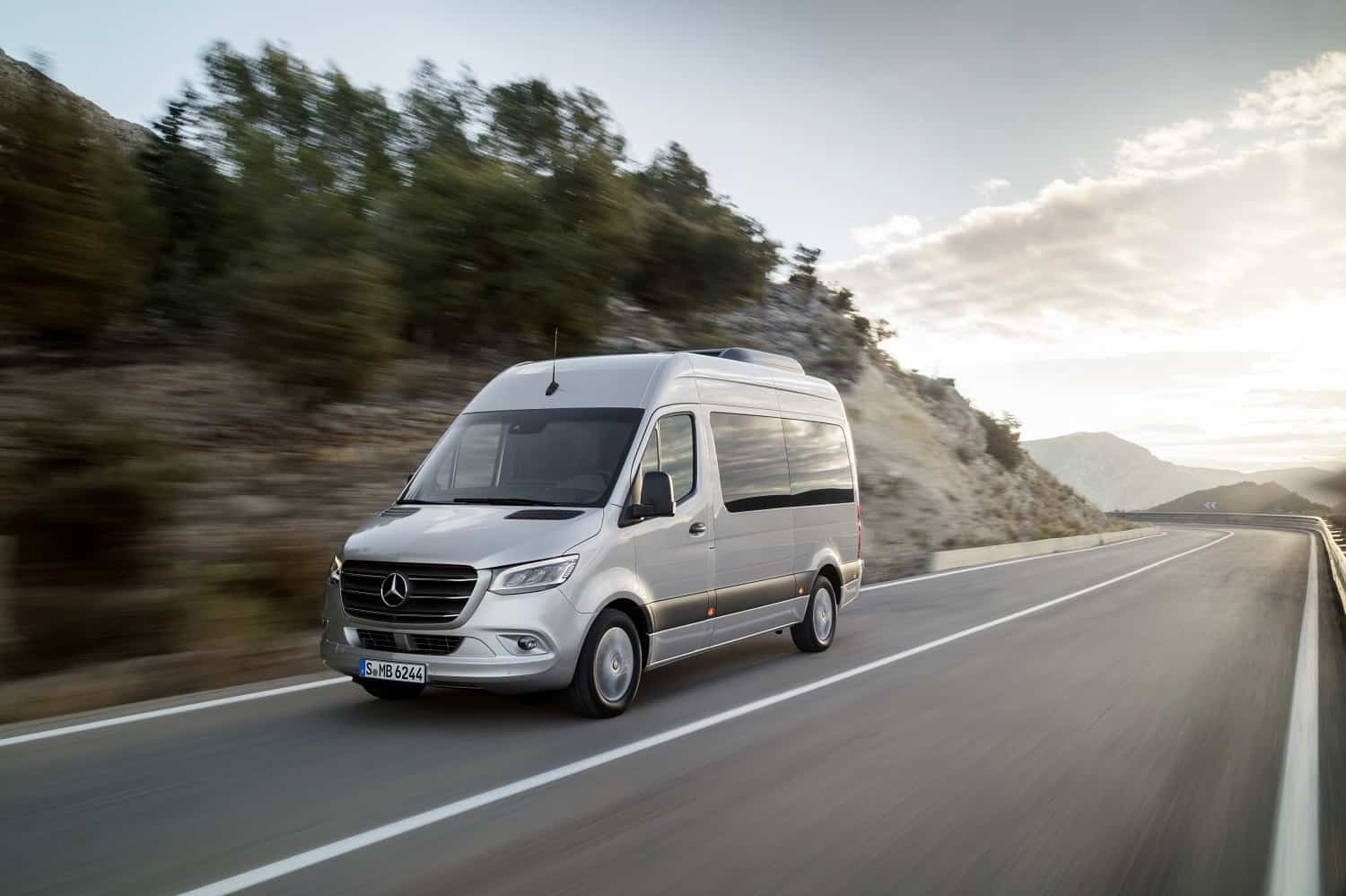 Activated using a light barrier when the driver approaches from the cabin, the door, located on the passenger's side only, locks and unlocks before opening with Benz stating that the setup, "saves time and relieves the burden on drivers, as they can leave the vehicle with the parcels in their hands without having to touch anything else".
ALSO READ: PICS: Officially out: Volkswagen prices Crafter 4Motion and Tiptronic
The biggest change to the Sprinter though has been underneath the bonnet where the stalwart 2.1-litre OM 651 turbodiesel engine makes way for the smaller 2.0-litre OM 654 in response to the more stringent Euro 6d emissions regulations. At the same time, the range-topping 3.0-litre OM 642 V6 oil-burner also departs with no successor featuring.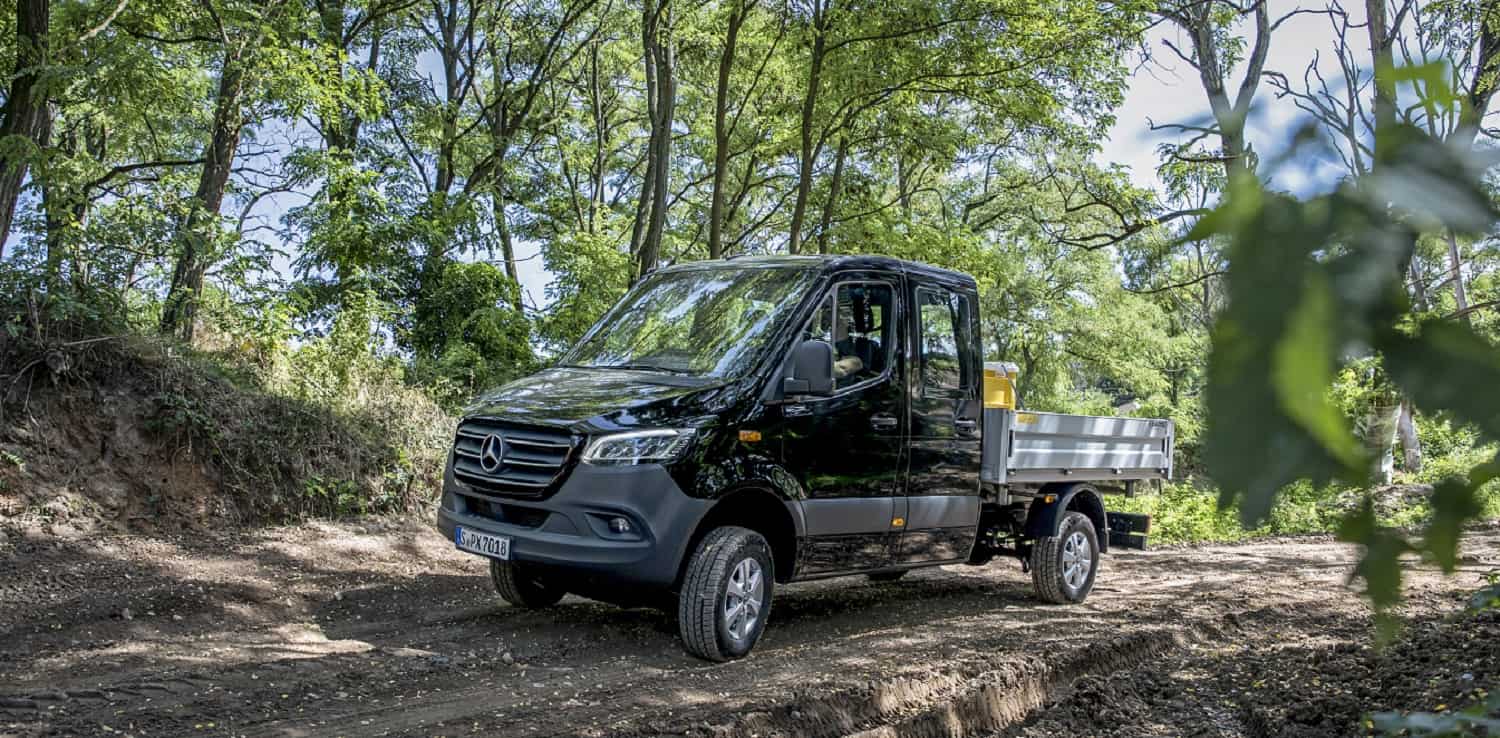 As with its predecessor, the new four-cylinder OM 654 offers a choice of outputs depending on the model and bodystyle, with the initial batch comprising four outputs; 84 kW, 110 kW, 125 kW and 140 kW with transmissions consisting of the carryover six-speed manual or the 9G Tronic that replaces the long serving 7G Tronic 'box.
Like the previous Sprinter, the updated model once again comes with the option of four-wheel-drive, albeit only in combination with the 140 kW engine and the automatic transmission.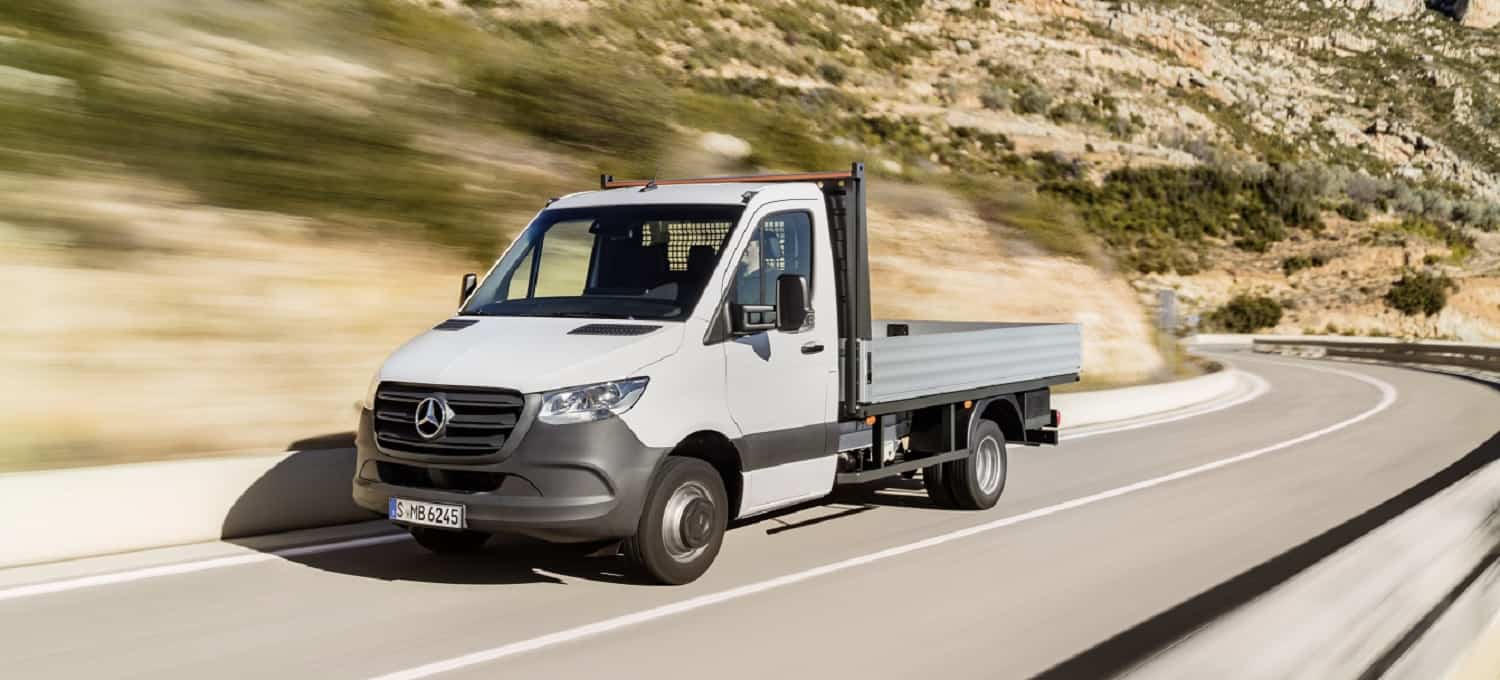 Completely new, the configuration now boasts a torque-on-demand system capable of sending the correct amounts of torque between the front and rear axles. In addition, it also features an electronically controlled multi-plate clutch integrated into the transfer case, a design Mercedes-Benz claims "ensures high traction and effortless handling".
As mentioned, sales in Europe kick-off later this month with availability in South Africa to be confirmed at a later stage.