Maradona was spotted smoking a fat cigar during Saturday's game between Argentina and Iceland, which ended 1-1.
This despite massive signs urging fans not to smoke in the stadium.
At one stage, a massive image was displayed on the big screen, complete with a gigantic no-smoking sign. But the Argentinian legend didn't care, as he continued puffing his cigar.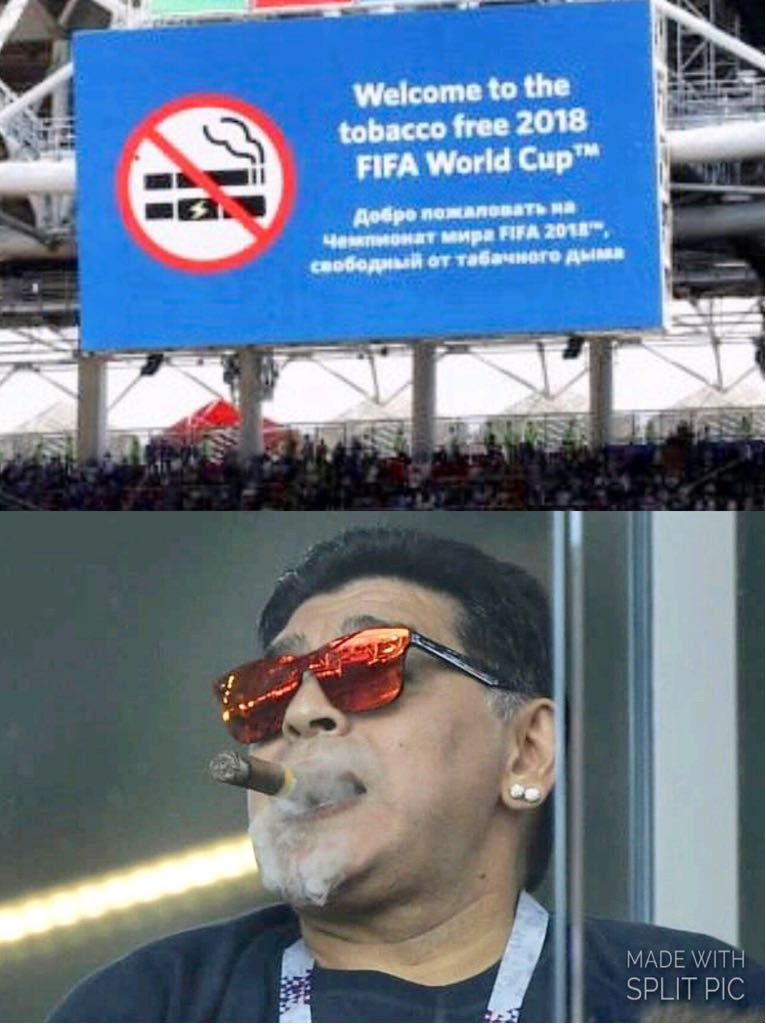 But of course Maradona is no stranger to controversy.
In 1986, Maradona outraged English fans when he sent the ball into the net in the World Cup quarterfinal, a goal that ultimately eliminated England from the tournament. The goal was later branded as the 'hand of God goal'.
In 1991, he was handed a 15-month ban following a positive test for the substance while playing for Napoli.
Three years later, he was sent home from the 1994 World Cup after failing a drug test.
Just recently, the Argentinian legend was involved in racism row after his gesture towards South Korean fans.
WATCH: Maradona smokes cigar
https://youtu.be/79jVf20QNAU