Before the new Miss South Africa 2021 Lalela Mswane was crowned, she was standing alongside two women.
Considered the fan favourite before the big show, 26-year-old Zimi Mabunzi was one of the runners-up alongside Dr Moratwe Masima.
It was reported that the reason the Miss SA Organisation did away with the first and the second runners-up spots is because they feel the two other women deserve the journey of the winner, as they too will represent the country at international pageants.
The top-three outshone their competitors in the final round of answers and the ladies made history by being the first all-black, top three.
However, some people were not here for the black girl magic and excellence. The racist comments and so-called discrimination and exclusion against white and coloured contestants were brought up, however, some of the tweets were later deleted.
Reactions to Miss SA top 3 being women of colour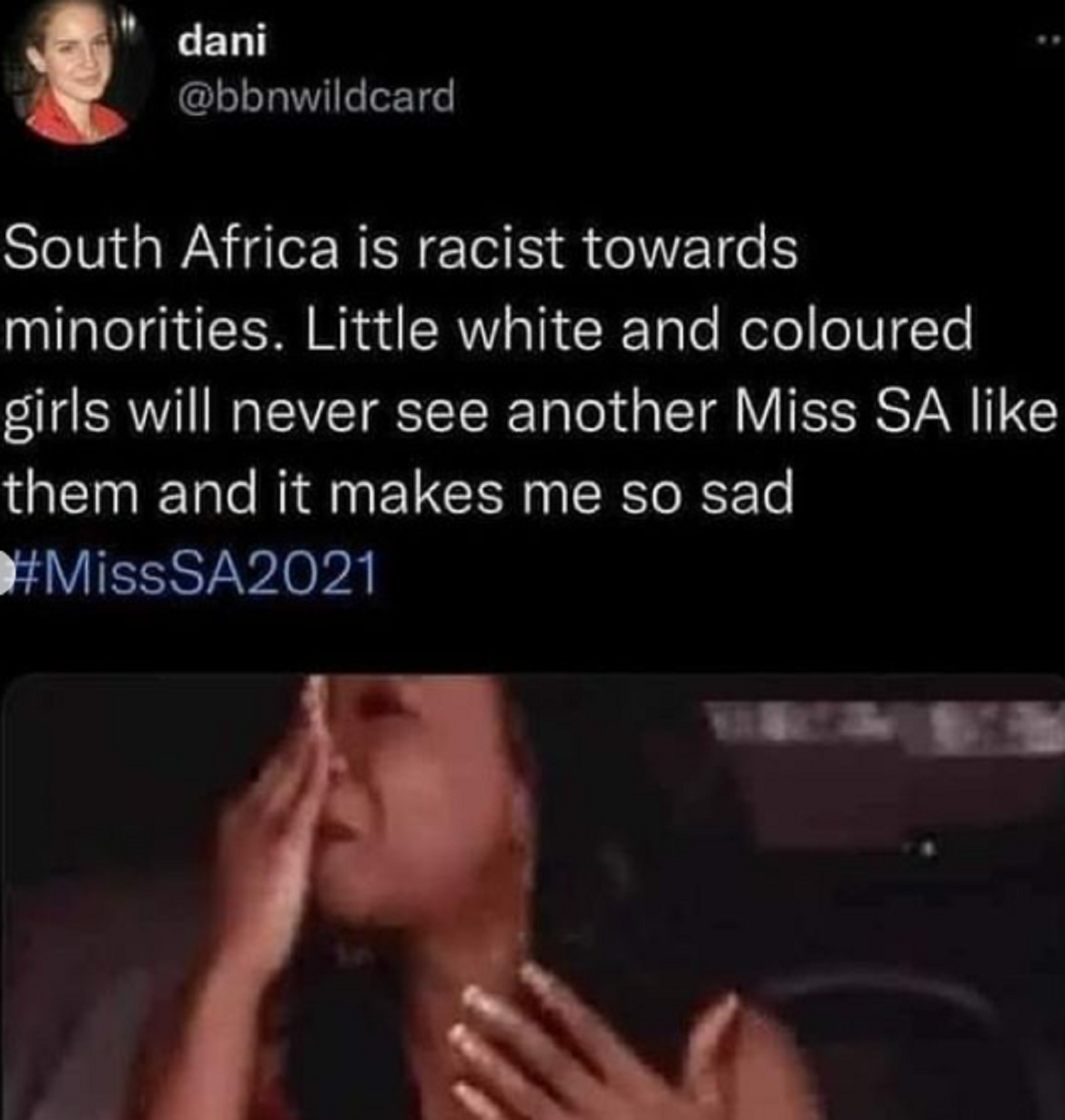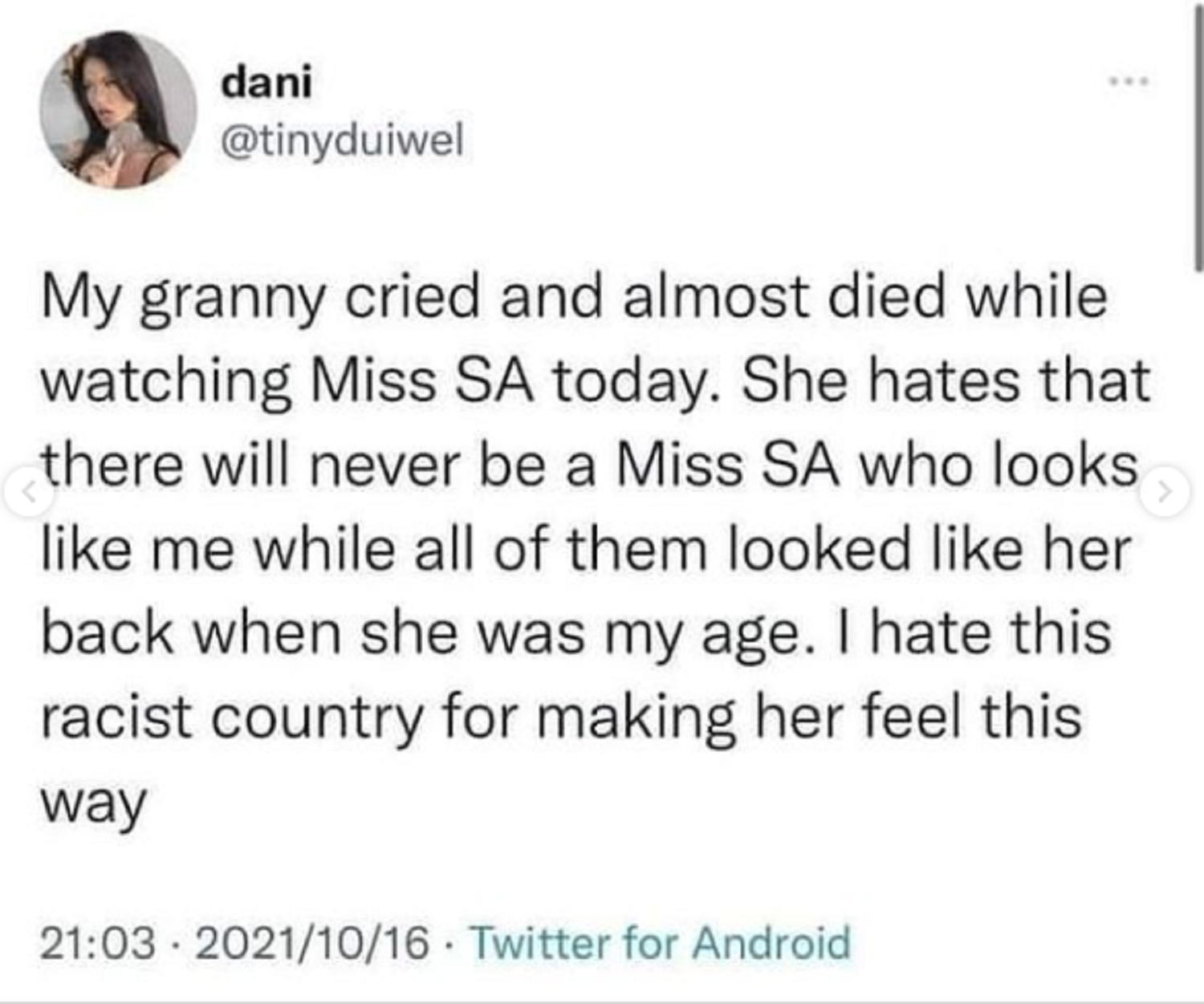 Facebook user Molatelo "MoRappz" says people need to "admit" that Mswane is not "hot" and that Miss SA has changed to a university-graduate competition.
"A lot of people are afraid of telling the truth. Miss SA is not hot. She's just a law graduate and the perfect role model to young girls. Miss SA is now a university-graduate competition. As a guy, for me beauty is being a 10 o swanetse o be Chipi klaar ," he wrote.
Watch as Kaunda Selisho runs down hottest celeb news this week:
He then posted what he deemed "hot" women, such as influencer Faith Nketsi, "every man's dream" and other women with different body types.
"Men must be part of the judging panel and honesty will prevail," he argued. Molatelo added that Mswane was an intelligent woman but not "the most good-looking woman in the country".
The whole post was filled with many deeply problematic comments, with one saying the pageant was choosing dark-skinned women with short hair to make them "feel good about themselves".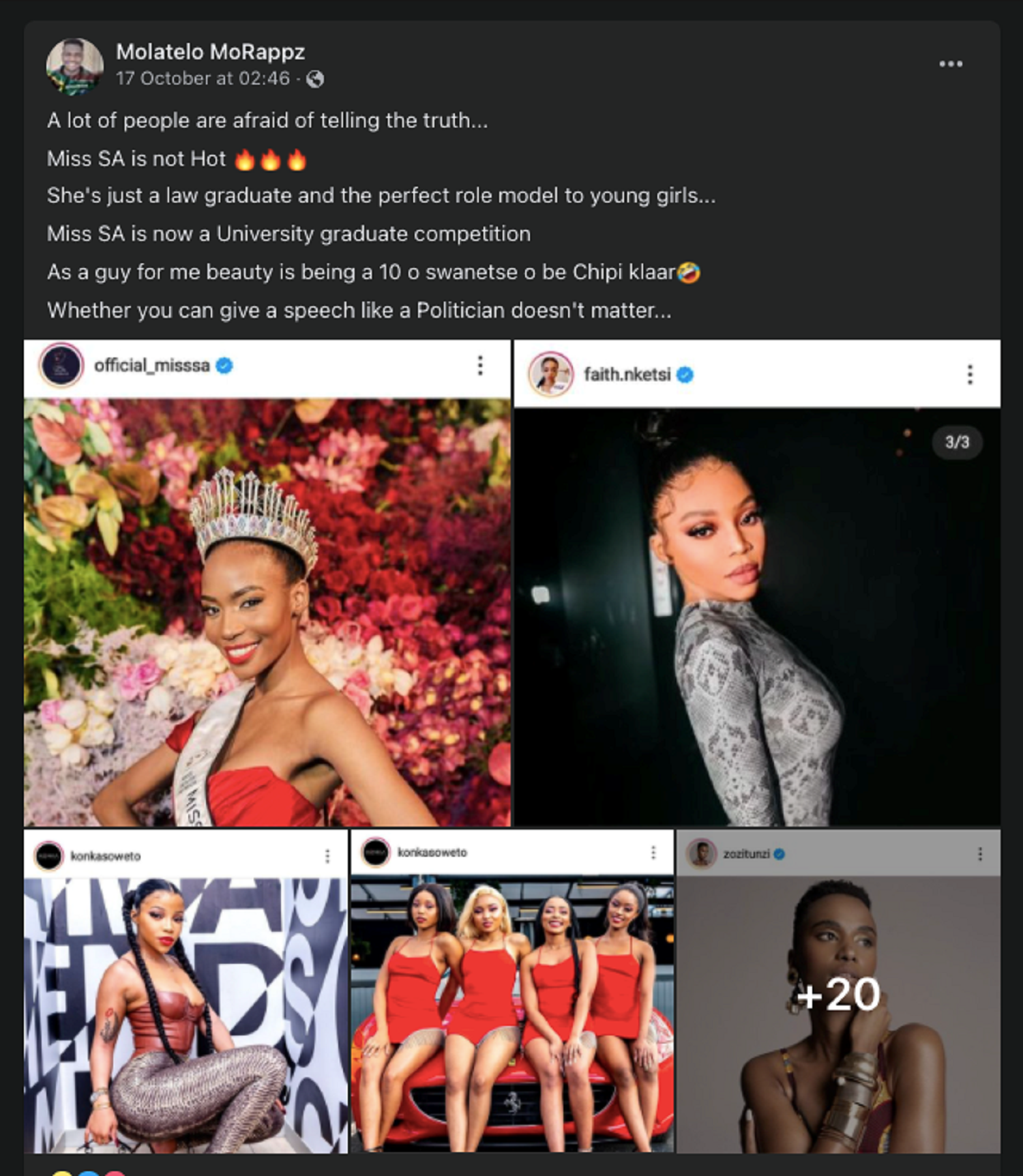 YOU MIGHT ALSO LIKE:
'Hlomu The Wife': Fans react to 'Skeem Saam' actress' new role and they're not happy
Was the design for Tamaryn Green's umembeso dress stolen?
'This is distasteful to watch': Viewers react to 'Uyajola 9/9'