If you are looking for something out of the ordinary; a bit of a country feel to wow your loved one this Valentine's Day, and hopefully allow them to view you as cool, I strongly recommend that you take a mini trip to Stanley's Beer Yard in Milpark, just on 44 Stanley.
After dinner, in this laid-back and somewhat antique-looking and homey environment, you will have him/her wrapped around your pinky finger.
And if you are hoping to be more romantic, choose the outside table next to the fireplace or the big couch placed just in front of the fireplace inside, and cuddle between the starter and the main course meal, while enjoying a taste of some craft cider or beer.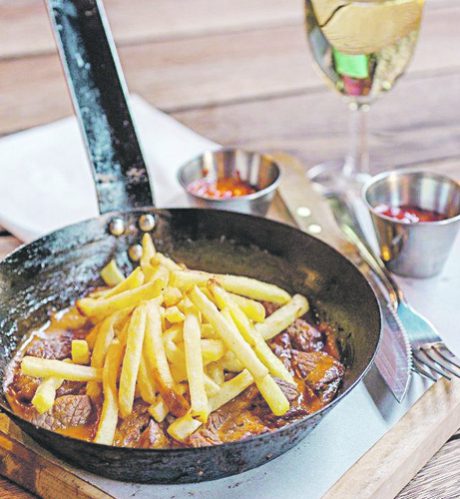 On this special day, lovebirds can get a starter and main meal for two plus two 500ml craft beers, all for R350, with the starter being flavoursome cheesy haloumi kebabs and then a choice between succulent ribs with fries, the tender trinchado chicken or beef, or Stan's famous burger.
Besides the hearty food, lively decor and fantastic vinyl music that the place is popular for, the service is one other thing that will force you to pay this restaurant another visit.
For more news your way, follow The Citizen on Facebook and Twitter.