Sundays are the best days to gather your loved ones and spend some quality time together. What is a family gathering without a delicious, hearty and filling Sunday meal?
Create this mouthwatering smoked eisbein with creamy mash potatoes recipe for the family this Sunday which you will all be sure to love.
Smoked eisbein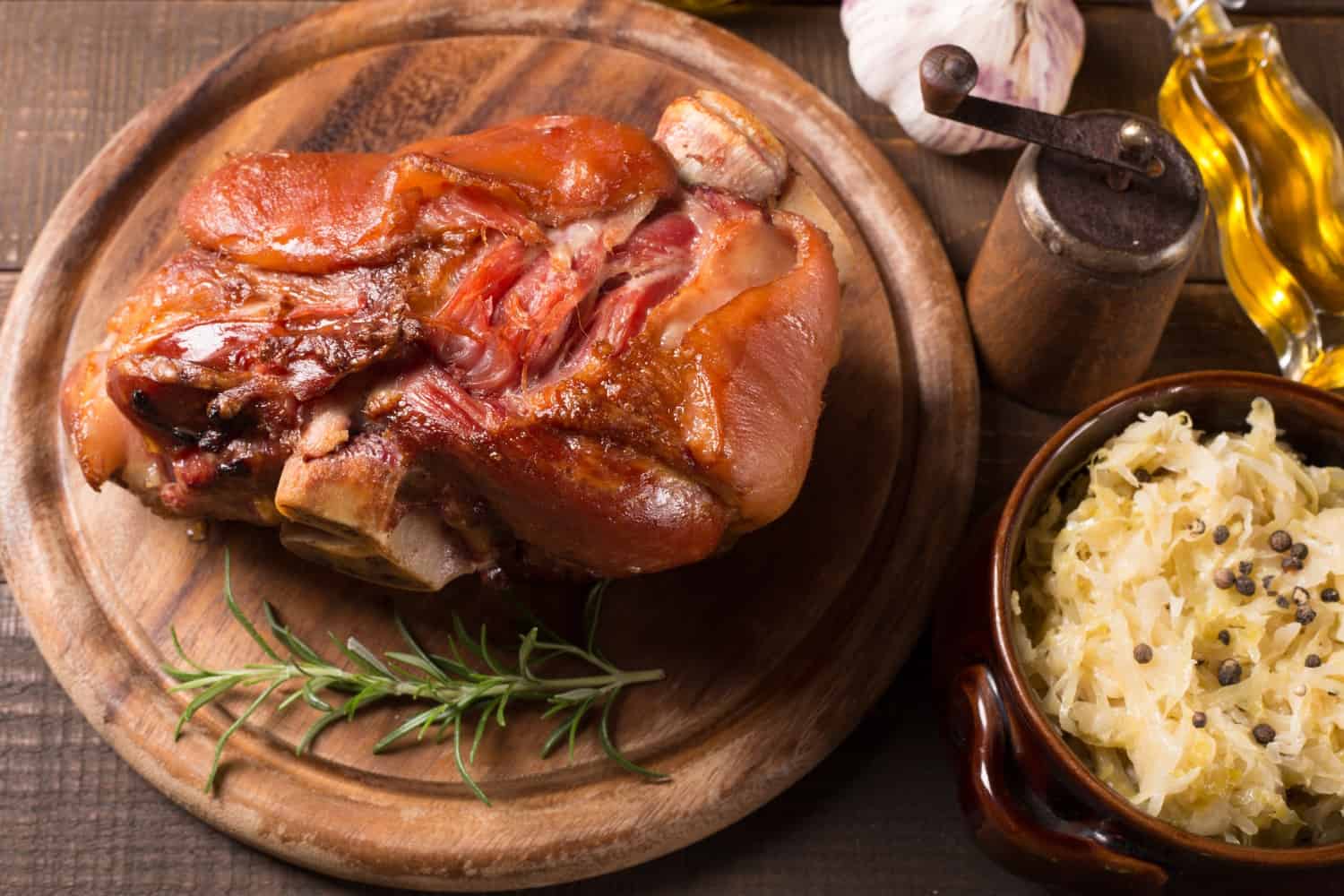 Ingredients
3-4 shanks of pork, cured and smoked
1 onion, quartered
2 carrots, roughly chopped
2 sprigs of fresh celery
2 bay leaves
Water to cover the shanks of pork
30ml of tomato sauce
3 tablespoon of brown sugar
60ml of Turkish Fig Balsamic Reduction
For the mash potato
4 tablespoon of unsalted butter, chopped
1/3 cup of milk , preferably warmed
1/2 teaspoon of salt
1.5 kg of potatoes, peeled and cut
1 tablespoon of salt (for cooking)
ALSO READ: Recipe of the day: Comforting chicken stew and dumplings
Instructions
Place the pork shanks into a large pot, add the rest of the ingredients, and put in enough water to fully cover the pork shanks.
Bring it to a boil and then reduce heat and allow it to simmer for about 1 1⁄2 to 2 hours, the meat must be tender and the skin soft.
Remove them from the pot and pat dry with a cloth, score the skin diagonally with a sharp knife, and salt the skin well.
Add the well-mixed glaze over the meat.
Place under a hot grill allowing the skin to become crisp, keep an eye on them and turn the entire outside to crisp, keep on glazing until the meat is crisp.
For the mash potato
Place in a large pot with 1 tablespoon of salt. Add water so it's 10cm / 4" above potatoes.
Bring to a boil over high heat then reduce heat so it's simmering rapidly. Cook 15 minutes or until potatoes are very soft (jab with fork to test, they should fall apart).
Drain well, return into pot. Leave for 1 minute, shaking pot every now and then, to encourage evaporation of water.
Add flavourings then mash well, using milk to make it looser if desired.
Transfer to serving bowl, make pretty swirls across the top and drizzle over butter. Sprinkle with chives then serve!
This recipe was found on recipetineats.com