Experiencing food and wine pairings has never been so accessible but in wine country, the mountain hilltops of the Western Cape, it is a culinary adventure.
Food and wine pairings are a science in themselves. Wine Folly reports that a great food and wine pairing menu creates a balance between the components of a dish and the characteristics of a wine.
But the basics should be applied, such as making sure the wine is sweeter and more acidic than the food.
Red wine pairs well with red meats and white wines pair well with white meats (chicken and fish).
Restaurants in the Western Cape and Johannesburg have a few specials on offer, to enjoy the best food and wine pairings.
ALSO READ: National Shiraz Day: Pair your wine with this easy-to-make charcuterie board
Faber food and wine menu
Situated outside Paarl on the slopes of Klein Drakenstein Mountain is Avondale Wine Estate. It houses award-winning restaurant Faber, which overlooks the vineyard and the beautiful garden.
Faber's special on food and wine pairings is meant to support the local industry.
Two-course special
Start off with a slice of their freshly baked sourdough and their famous pumpkin fritters, before choosing between two mains and two desserts, accompanied with a side of fries.
The contemporary and wholesome dishes can be enjoyed with Avondale organic and biodynamic wines sold at cellar door prices. Their wine range includes their Camissa blanc de noir, which appears to be sweet but has a dry finish.
Price: R275 per person.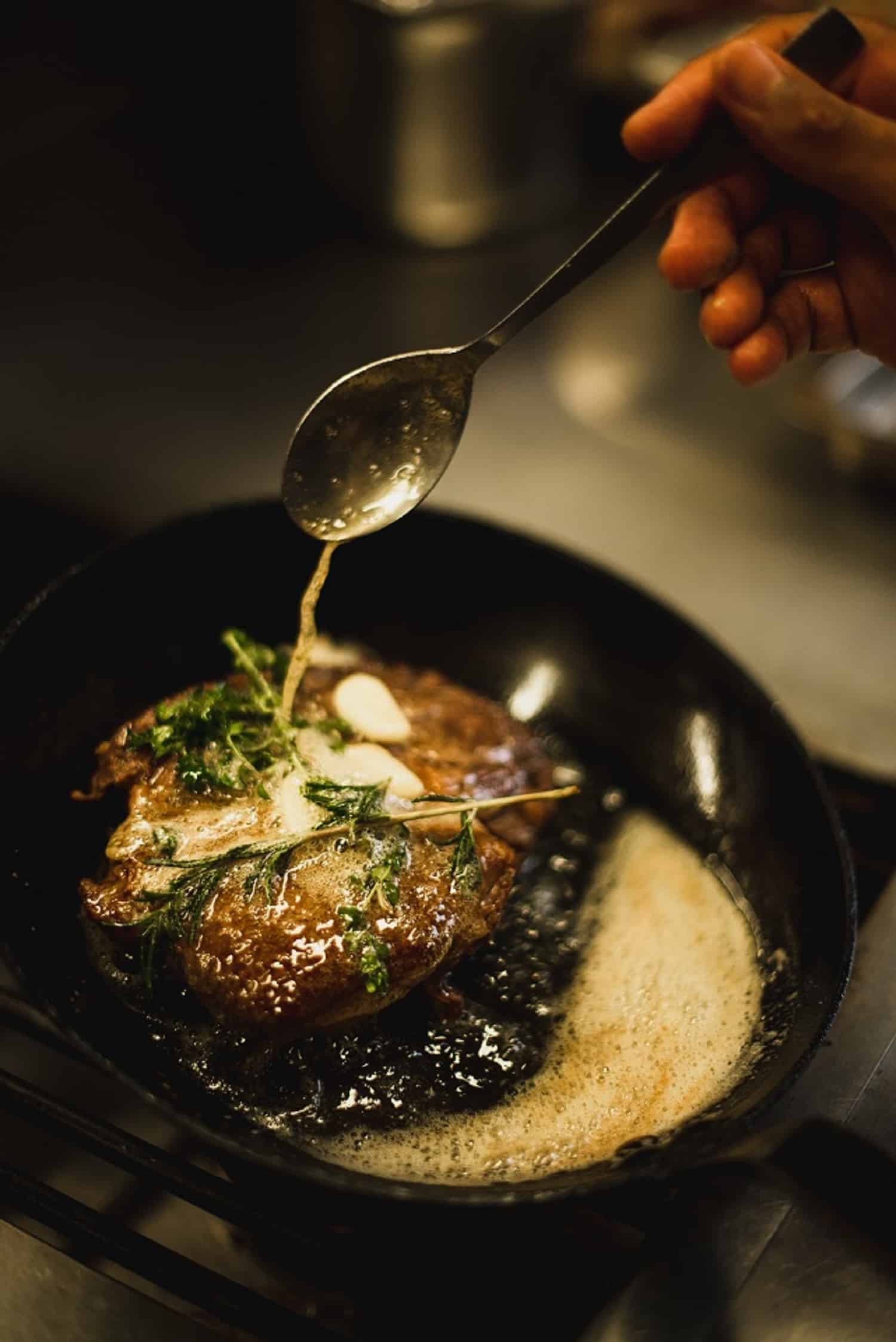 There is also a weeknight steak special at Faber. Their grass-fed beef is of the highest quality and part of their main course menu served with a glass of Avondale Samsara Syrah 2011.
Price: R235 per person
For more information email faber@avondalewine.co.za.
Séjour's all-day brunch Sundays
Instead of their popular everyday menu, Séjour at the Houghton Hotel, Johannesburg, offers a three-course brunch consisting of a range of small plates and the option of bottomless bubbly.
Freddie Dias, head chef at Séjour, has played with Portuguese flavours to elevate this brunch menu every Sunday.
There is an option for extra bottomless bubbly – either Graham Beck Brut or Graham Beck Rosé – and it is a great pairing with the Portuguese tapas, grills and sauces available.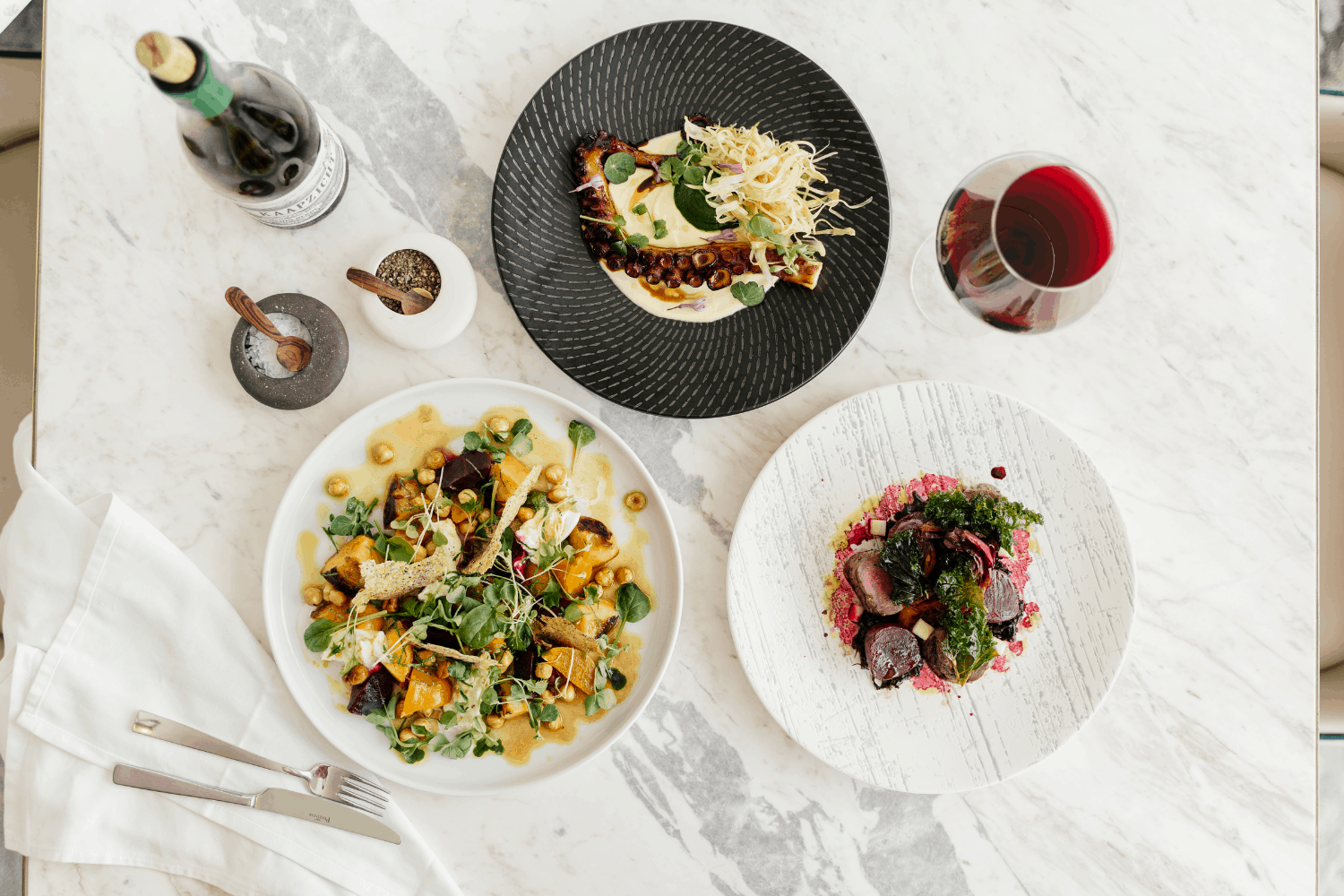 The rosé and brut can be paired with either the line fish with courgette risotto with marinated courgette, goats cheese and gremolata. For the red meat option, the braised beef short rib with black garlic emulsion, charred leek, beef fat onions and pommes anna is perfect for meat lovers.
Price: R450 per person plus an extra R300 for the bottomless sparkling wine.
For more information contact 011-032-5535 or email info@sejour.co.za.
Brandy and chocolate pairing
KWV Wine Emporium is offering a combination many of us rarely think of. Chocolate is usually paired with a variety of wines but the wine estate in Franschoek has an interesting take with their brandy and Belgian chocolate pairings.
Their house of brandy was awarded Best Brandy Producer of the Year in 2019 at the International Spirit Challenge.
Four brandies are paired with Belgian chocolates.
Price: R95.00 per person.
For more information contact: 021-807-3007/8 or email info@kwvemporium.co.za.
Compiled by Sandisiwe Mbhele