This delicious one-pot seafood risotto is created with the combination of mussels, shrimp, cockles and halibut, and is a take on the famous Spanish seafood paella.
Add this dish to the list of dishes you would like to recreate and serve during the festive season, keeping in mind that it is a great recipe to make as a main dish on Christmas.
Martha Stewart's one-pot seafood risotto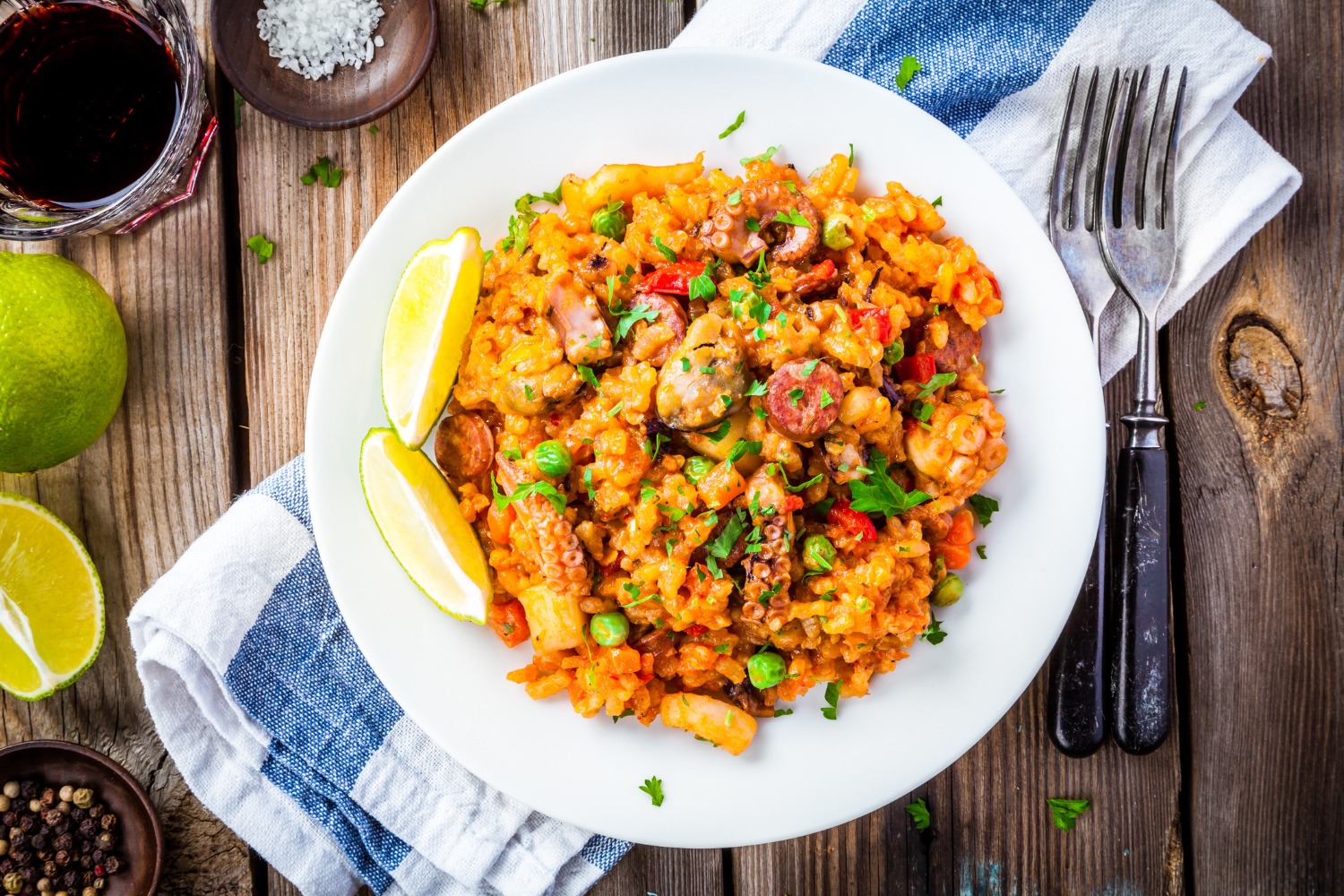 Ingredients
2 tablespoons extra-virgin olive oil
2 cloves of garlic, minced
Half red onion, chopped
Half bulb of fennel, cored and chopped
3 tablespoons of tomato paste
Coarse salt and freshly ground pepper
Half cup of dry vermouth
Half teaspoon of saffron
450g of orzo
2 cups of clam juice
1 cup of low-sodium chicken broth
12 mussels
250g of medium shrimp, deveined
250g of squid, cut into rings
450g of cockles or other small clams
450g of halibut or other meaty white fish, cut into chunks
Fresh flat-leaf parsley leaves, for serving
ALSO READ: Recipe of the day: Three jaffle recipes perfect for a light dinner
Instructions
Preheat broiler with rack 8 inches from heat source. Heat oil in a large ovenproof braiser or sauté pan over medium-high heat. Add garlic, onion, and fennel; sauté, stirring occasionally, until just starting to brown, about 3 minutes. Add tomato paste; season with salt and pepper and cook, stirring, 2 minutes. Stir in vermouth and saffron and cook 1 minute more.
Add orzo, clam juice, and broth; bring to a simmer. Stir in mussels and simmer, stirring frequently, until almost all liquid is absorbed and orzo is al dente, about 9 minutes.
Season shrimp and squid with salt and add to braiser with cockles, scattering throughout and nestling into orzo mixture. Broil 5 minutes. Season fish with salt and tuck into mixture. Broil until seafood is cooked through, about 5 minutes more. Let stand 5 minutes, top with parsley and serve.
This recipe was found on marthastewart.com