As a strait-laced sort, the associations with stripping make taking part in a class something I might not proudly run to tell my future mother-in-law about, but I soon realised that there is certainly nothing to be ashamed of.
As intimidating as it was, this was also one of the most liberating fitness classes I have ever done, and the most physically demanding.
Lesson: pole dancing equals exercise, not just sultry moves. This is not the kind of pole activity employed at Teazers or The Lounge for instance, involving far more acrobatics and tenacity than a quick routine there could offer. It is more than a seductive dance around a prop, which is why it has made its way into the mainstream, with more and more women today including pole dancing in their fitness programmes.
As a beginner, the class (which was run by Juanita Fouche) comprised an introduction to walking around the pole – toe drags and hip circles – allowing sensual flowing and feminine dance moves before progressing onto the more taxing spins. I was feeling a bit self-conscious and the glass window that allowed passersby to look in wasn't helping.
Nonetheless, there is something empowering about allowing yourself the freedom to feel sexy as you take control of your body and lose yourself in the music that supports the dance moves.
When we moved onto the spins, a considerable amount of time was dedicated to mastering the proper mechanics, with safety a major priority. Establishing proper grip was a bit of a challenge due to a lack of confidence and nervous sweats. As a result, gravity repeatedly propelled me to the floor at high speed, preventing the desired delicate landing. There is nothing pretty about your first lesson.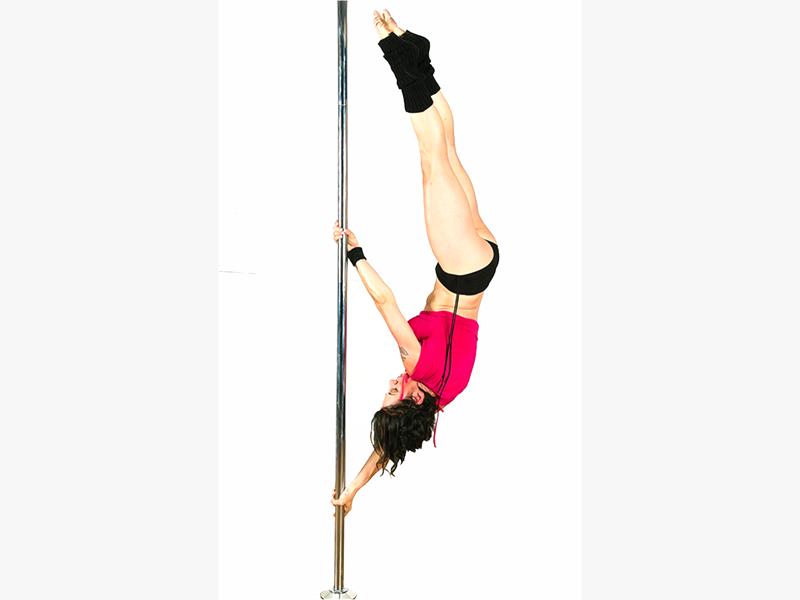 However, a great sense of achievement is felt when you correctly complete a particular move, and you receive positive reinforcement for upping your game and trying more challenging moves as the lesson progresses. Set aside any preconceived ideas about pole dancing: it's a fun way to improve your co-ordination, physical strength, flexibility, posture and balance. And importantly, it gives you a sense of confidence and some memorable experiences to take home.
Feeling the strain in my arms and legs the next day was reassurance of a great workout and something completely different than the exercise provided by lifting weights or circuit training in the gym.
Since the classes are centred around a single piece of equipment – the pole – classes are kept small to allow for individual instruction. That's about the only major restriction, though. Women (and men, if they're interested) of all ages and sizes are welcome, as long as they're there to get fitter, not to fool around.