The term 'Sphithiphithi Evaluator' has been trending all morning after reports that the woman behind the @_AfricanSoil Twitter account had been arrested, alongside others, after being accused of being involved in widespread public violence that took place in parts of Gauteng and KwaZulu-Natal in July.

According to a media statement issued by the Directorate for Priority Crime Investigation (Hawks) on Sunday, a 35-year-old man from KZN and a 36-year-old woman from Gauteng are due in court on Monday.
ALSO READ: 16 unrest instigators have been identified, Cele tells Parliament
The suspects, who face incitement to commit public violence charges, were arrested on Saturday in both provinces.
The Gauteng suspect, a woman with an avid Twitter following known as Sphithiphithi Evaluator, was arrested during a search and seizure operation in Leondale, the Hawks confirmed.
Authorities confiscated "exhibits for further investigation", the statement read.
By Saturday morning, the Sphithiphithi Evaluator (@_AfricanSoil) Twitter account had 59,900 followers. By the afternoon, that number had shot up to 62,300 and continued growing by the minute.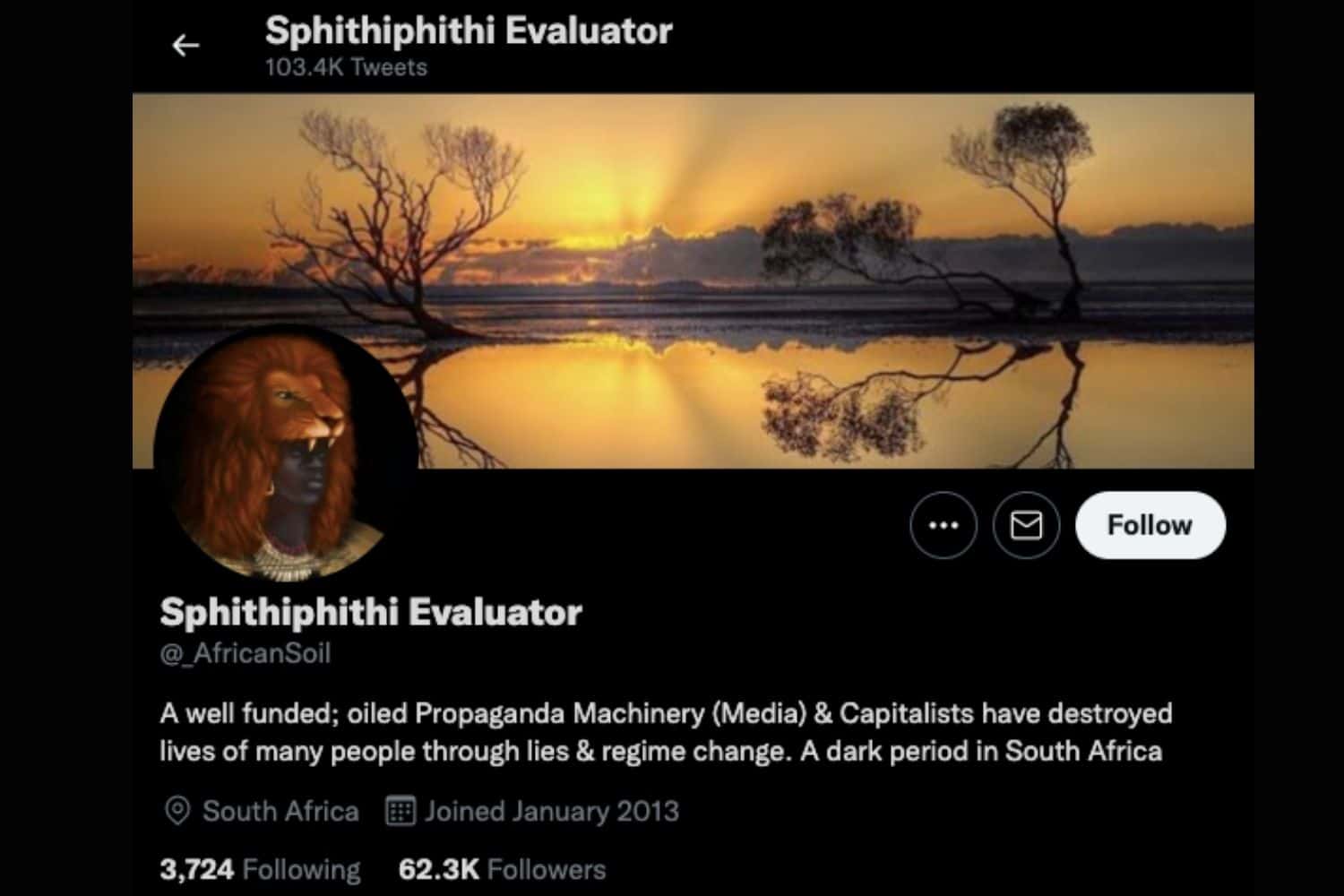 The account became well known for tweeting controversial statements and (at the time of writing) proudly displays a bio that reads: "A well funded; oiled Propaganda Machinery (Media) & Capitalists have destroyed lives of many people through lies & regime change. A dark period in South Africa."
The woman behind the account is expected to appear in the Palm Ridge Magistrate's Court on Monday.
Twitter reacts as 'Sphithiphithi Evaluator' trends
Twitter users who either follow the account or had seen it in passing commented on the turn of events and expressed their hope that other controversial accounts would encounter a similar fate.
The account is not without its supporters who have labelled the arrest a sign that "we are in a dictatorship."
Compiled by Kaunda Selisho