In an unsurprisingly controversial tweet, the daughter of former president Jacob Zuma, Duduzile Zuma-Sambudla, has called the ANC under President Cyril Ramaphosa's leadership the "Apartheid National Congress". 
She went so far as to redo the ANC's signature colours by replacing them with the colours of the national flag under apartheid rule.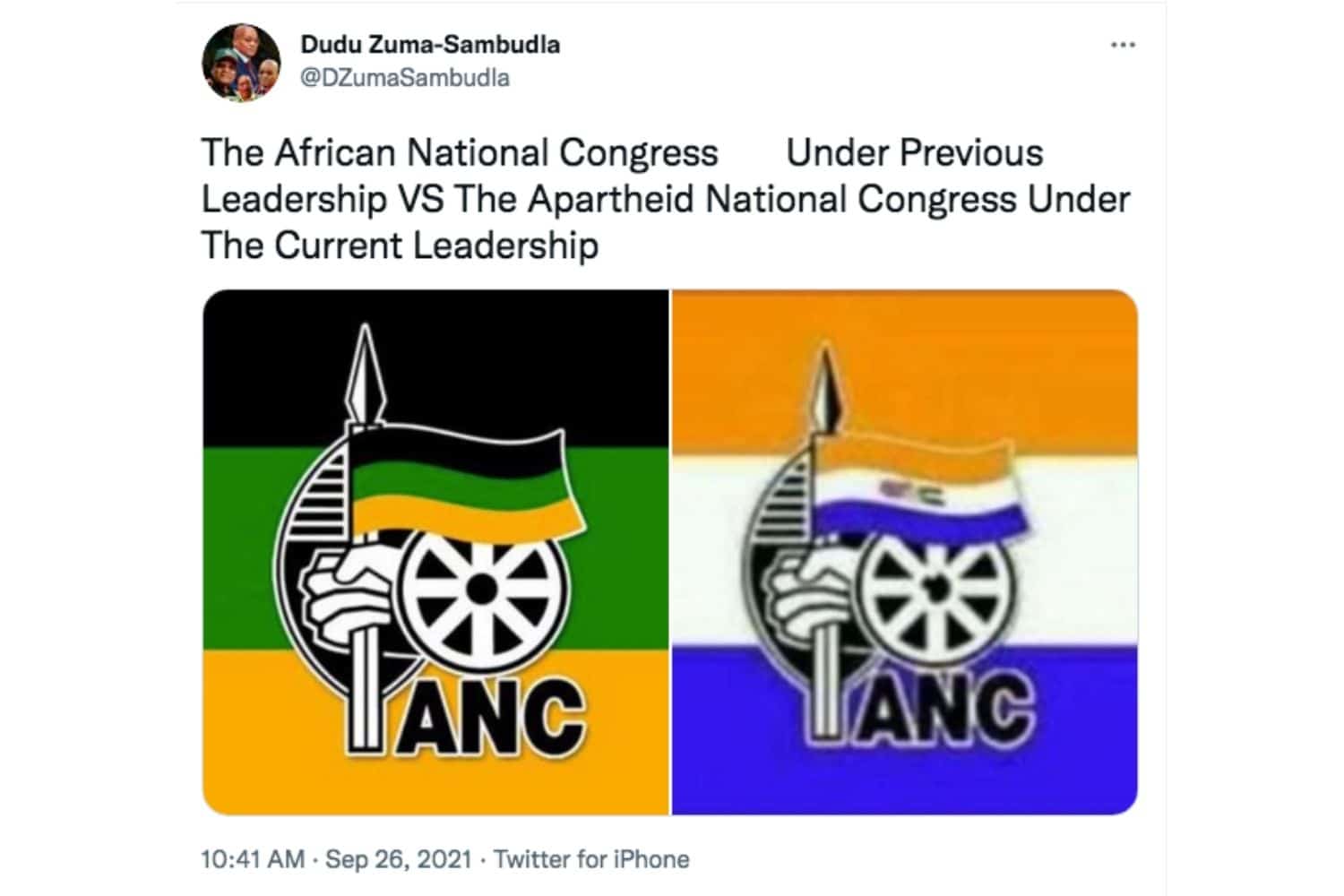 Her tweet garnered mixed reactions from her followers, with some seeming to admire her eye for detail, but others slammed it, mostly citing the influence of the infamous Gupta brothers during Zuma's tenure. 
Others simply dubbed her 'comparison' "interesting".
Zuma-Sambudla has been particularly vocal on social media after her father was found to be in contempt of court and handed a 15-month jail sentence. 
His prison stay was short-lived, after he was hospitalised in August for medical observation due to an undisclosed sickness.
He was subsequently granted medical parole earlier this month.
Zuma has returned to his Nkandla homestead in KwaZulu-Natal, after being discharged from hospital earlier this week, TimesLive reports. 
The ANC is launching its local election manifesto in Tshwane on Monday.