Most parents, in my opinion, are quite happy to drop their kids off at a sports club for their afternoon training session and then they go to their local club's pub for a drink and become occupied with Facebook. What parents should be doing is evaluating the quality level of coaching that your child is getting.
Sure, you might not know too much about the sport your son has chosen but that doesn't stop you from Googling what the standard status quo should be.
Ignorance is not an excuse to push blame on anyone else. You are responsible for your child's development and no one loves your child more than you do.
I thought I would share with you a framework for success in developing young athletes. This will allow you to see the bigger picture and not just the sport that you are focusing on.
1. Start with an assessment process
Try and understand the abilities of the athlete before you start prescribing exercises. Far too often I see Cross-fit box training young athletes and asking them to box jump. Has the athlete been assessed? Does the athlete have adequate leg strength so that when he jumps and lands, his muscles; knees; ankles tendons and joints can all support the landing of the mass?
Pro Tip: First start with a basic assessment such as broad jump, push ups, sit ups, plank, skip for a time. The goal is once you have a simple base line test, is to do before and after comparisons. If you get assessed through a professional sports science company like Advanced Sports Performance, we can compare your score to a youth database. We have the biggest and only youth database in South Africa.
2. You need the right Building Blocks but disguise them

It is important to remember, it is all good and well leaving your child's development up to nature through play and games but you need to be more proactive in setting up your child's environment so that they are playing, but developing without them even knowing it. For example, if you want your son to be tougher, introduce him to indoor wall climbing. Forget the 20 pull-ups he has to do at the gym because wall climbing develops the entire body, holistically.
If you have ideas of your child playing balls sports, sign him up for mountain biking. Why you may ask? From a young age you will be developing a combination of power house of muscles, the bum (glutes), the quads (top of leg) and hamstring (back of leg) amongst other smaller muscles. By developing these muscles from a younger age, you are preparing your child to having a better off-the-mark explosive force and importantly through having enough strength, to be able to handle deceleration force when stopping and turning, which is critical for injury prevention.
Pro Tip: You are looking for total body development in the early year phases. Balance stability, flexibility, strength and co-ordination are all indicators of well-balanced athletes
3. Teach them to compete, not win
Winning might seem like everything at a young age but you as a parent need to make sure that your child learns to compete. This means teaching him how to problem solve, how to find and identify weaknesses in opponents, how to execute a strategy or a coach's game plan, what their responsibilities and duties are of their position and role in the team, how to lose gracefully and how to become a leader, gentleman and sportsman.
The end result is to score a goal, or try to, but the real magic happens prior to scoring and this must be taught and learnt from an early age. Only once your child turns 16 going on 17, the goal then is to teach him how to win.
Pro Tip: It is really hard to find quality coaches and that is why you could look to private training which means the dynamics change. Everyone becomes accountable, the parent, the athlete and the performance coach. You should look to starting as young as six years of age by instilling good structure, mechanics, technique and mental toughness. The older your child gets, the more bad habits he/she will pick up which will need to be unlearnt.
---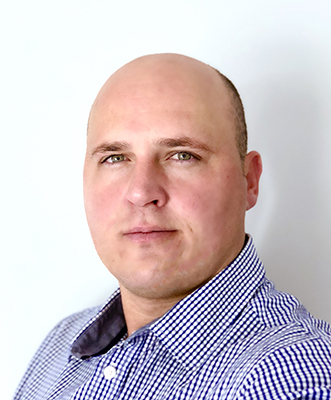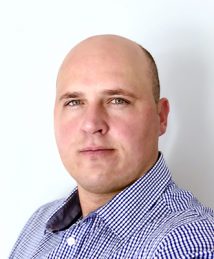 Sean Van Staden is the proud husband of an amazing woman and mom and the 'Daddy Pig' – (thank you Pepper Pig for brainwashing my children, in a good way) of two little Gremlins, Jordan and Haylee who are fast approaching three and four years of age.  In his quest to give his children the tools to succeed, Sean's blog tackles topics of nutrition, physical development, exercise, mental toughness, building confidence, self-esteem, sport, wellness and just about anything that will help his children and hopefully yours, grow in the right direction.
You can find Sean at ASP – Sports Science 
If you found this article useful or interesting, why not subscribe to
Parenty's weekly newsletter for a wrap up of that week's best content.