They are both astute politicians in their own right. And both were prejudiced in their campaigns to head their respective countries by their association to who they were married to.
Hillary Clinton, after serving as first lady of the United States during her husband Bill Clinton tenure, went to become a senator and a member of foreign relations committee at Congress in Washington.
She ran against Barack Obama when the two set out to make history, she wanted to become the first female president of the US while Obama successfully managed to sway voters to endorse his bid to become the country's first black president.
Clinton was then appointed as secretary of state, a cabinet position equivalent to our minister of international relations, serving under Obama.
After her term ended, she embarked on another gruelling campaign to head one of the world's biggest economic and even released a memoir she wrote about her time as the US chief diplomat.
Her campaign to take occupancy at the White House in 2016 was against what most describe as a misogynist and sexist Donald Trump. Trump threw dirt at Clinton on allegations that included abuse of privileges and state information to benefit Bill Clinton Foundation. Trump caused an upset when he defeated her to become president.
Back at home Dr Nkosazana Dlamini-Zuma, who publicly disclosed she was no longer legally married to Jacob Zuma, kicked off her long and illustrious career in the public service as minister of health under Nelson Mandela.
When Thabo Mbeki became president of the country, he appointed her a minister of foreign affairs. She was subsequently deployed, together with another party veteran Mavuso Msimang, to fix department of home affairs after what critics described as a long period of political neglect under Dr Mangosuthu Buthelezi.
Dlamini-Zuma then moved to Addis Abbaba as head of the AU commission. Her relocation to the headquarters of the continental body was characterised by bruising campaign that pitted Sub-Saharan Africa against Francophone Africa versus the Arab North Africa. After retirement, she immediately hit the campaign trail to become ANC boss.
With the results this week where Cyril Ramaphosa defeated Nkosazana-Dlamini Zuma, who made it to the NEC, what did South African twitter think Clinton will say to her? "Yhuuu, amadoda" according to one social media user.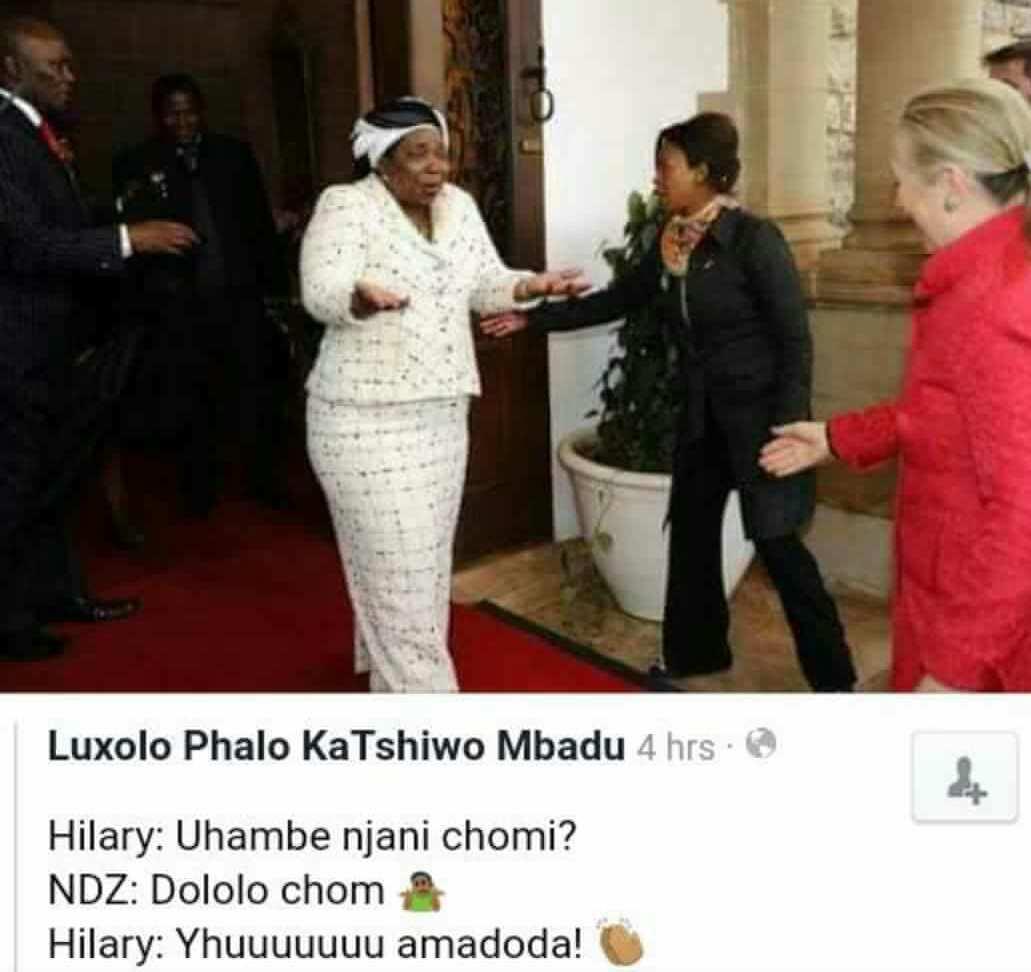 For more news your way, follow The Citizen on Facebook and Twitter.