A concern that I often hear in my practice is that people are worried about gaining weight over the holidays.
We all know and have seen that the notion of "I will enjoy my holidays and get back on track in the new year" doesn't really work.
Let's find some balance with these few tips and tricks:
Plan, plan, plan, and plan some more
This is a point I emphasise often. The better you plan, the less likely you are to fall off the wagon. Healthy eating doesn't happen on a whim but depends on how well you plan.
You should be well aware of events and parties happening during this time so this can help you plan around them. Still be strict with your general routine so that you can indulge a bit more during the events. Map out these events so that you can prep your meals accordingly in between.
Plan to work out on the days when you will have time.
Remember that the occasional indulgence or missed workout doesn't matter. None of us is perfect! The key is CONSISTENCY. Indulging occasionally can often keep one on track because we feel not so deprived.
Consistency
You are already in a routine of healthy eating and exercise so don't give it up now! For instance, if you usually work out for an hour but don't have the time, decrease to 30 minutes instead of missing it altogether.
REMEMBER: It might not be ideal but it is consistent.
The power of saying NO
If you really don't want that treat or that cocktail, there is nothing wrong to say no. You never have to apologise or feel embarrassed for sticking to your goals. I like to respond to pushers politely and say: "I'm here for the people, not for the food."
In the same breath, don't feel guilty to say yes to some treats.
Importance of the holidays
It's not all about the food! Remember what the holidays are about: spending time with family and friends, reflecting on the past year, and relaxing and recuperating for the new year.
Practical tips:
Water is still very important, if not more important over the holidays as we tend to do activities like drinking more alcohol, which can dehydrate you.
Lots and lots of vegetables. I advocate a more plant-based lifestyle in my practice, in general, and would like to emphasise that we should not forget about our veggies over the holidays. Fill up your plate with vegetables (and then there is less space for the creamy potato bake). Have vegetables as an appetiser in place of chips. The fibre in vegetables helps with satiety and can prevent overeating at the main meal.
Become the host of the party. You then have control over the type of food offered.
It is also an opportunity to show your guests how delicious healthy food can be. One of my new favourite local cookbooks is from Delish Sisters.
Don't deviate from the norm. If you have an event that night, don't skip meals that you usually would have. Begin your day as always.
Eat protein and healthy fatty snack an hour before you go out. Protein and fat can help to decrease the cravings for sugar and processed carbohydrates.
The big A over the holidays – ALCOHOL. It reduces one's inhibitions and can lead you to make bad choices. Drink 1-2 glasses of water before you start drinking alcohol to prevent you from drinking too fast and getting drunk too quickly.


---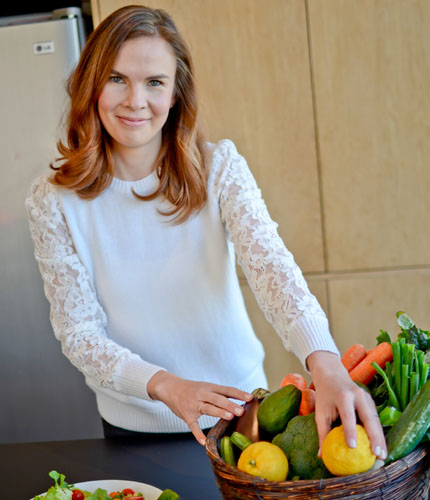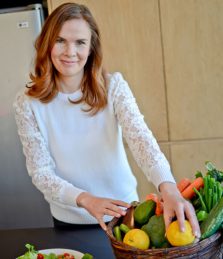 Ezette Oosthuizen is a registered dietitian in Woodmead and Craighall Park in Johannesburg. She started her journey with integrative and functional medicine three years ago, after feeling like she was not making a real difference in her patient's lives through the conventional dietetic methods she studied.
Ezette especially enjoys working with mothers. As a mother herself, she understands the physical and mental rollercoaster that motherhood can be. She knows that mothers often forget about their own needs and that can often lead to the deterioration of their health. She aims to remind mothers that they need to make themselves a priority and take care of themselves.
Ezette spends her spare time with her husband of nine years, Jacques, her two sons and her recently adopted fur-baby, Levi.
Find her on her site: https://www.mindfulnutrition.co.za
If you found this article useful or interesting, why not subscribe to Parenty's weekly newsletter for a wrap up of that week's best content.