I personally think that one of the most heart-wrenching ordeals to go through, as a parent, is if your young child is fighting for their life, trying to beat cancer. Why would anyone, let alone a young innocent child, deserve to develop such ahorrific disease? Ask any oncologist and they will say that patients go through a very tough time both physically and mentally from all the pricking, probing and treatment of the disease. The emotions take a constant beating and it would probably feel like a scary roller-coaster ride that you wish you could climb off, but can't.
In the public hospital sector parents and families are unable to accompany their children for treatment due to long distances and work, which can leave a child even more traumatized because they do not have the much needed emotional support they crave.
Rabbi Goldberg, a Clinical Assistant Professor of Paediatrics at Wayne State University in Detroit Michigan USA, after losing his two-year-old daughter to Leukaemia, decided to start an initiative that will revolutionise the way the world deals with Cancer in children. He founded a programme called "Kids Kicking Cancer (KKC), which was designed to empower children suffering from various cancer-related diseases that cause pain and suffering, through teaching karate at hospitals. The program has already taught 6000 children in 5 countries that through breathing, work and meditation, pain is a message you don't have to listen to.
KKC, which is a non-profit organisation, and has recently launched in South Africa at the Red Cross War Memorial Children's Hospital ( Rondebosch), Tygerberg Hospital (Cape Town) and in Johannesburg Chris Hani Baragwanath Hospital (Soweto), Charlotte Maxeke Academic Hospital and the Nelson Mandela's Children Hospital, which is run by local hero's  – 5th Dan Black Belt Moses Sebopa and 4th Dan Ilze Van Der Merwe, along with the head of the program, none other than Dr Shane Dorfman who is 7 time open KWF world karate champion and currently holds a 7th Dan in main stream Japanese karate, and one of 14 people to sit on the worldwide Karatenomichi World Federation Supreme Master Panel
The 3 main principles instilled in each young warrior are:
Power
Unlocking each child's inner power. The program is facilitated by specially trained black belt martial artists who teach breathing, visualisation, and relaxation techniques in addition to traditional martial arts moves.
Peace
Focused breathing and relaxation. The stress response is the body's natural message for "fight or flight" and too much stress can literally kill you, and that is why it is important to be in control of these 'stressors' and that can be done with regular Breathing Breaks.
Purpose
Sharing stories and teaching others is the key to fighting. Before a terminally-ill child passes away, a special ceremony is held with family and friends, and the child is presented with a black belt with his name engraved on the front and the words "master teacher" on the other side because Rabbi G believes they are teaching the world.
Steps to breathe and reduce your stress

Step 1 – Stand tall, feet shoulder width apart (this can be done in any form, including lying down, or if you are wheelchair bound)
Step 2 – Place your hands waist height with your palms facing the sky and thumbs facing forward
Step 3 – with a deep breath raising your hand up towards your chin, elbows facing outwards. Make sure your belly is expanding outwards and your chest filling up with air till you reach maximum inhalation.
Step 4 – At this point, turn your hands from facing up to facing downwards, and push down as you release the air from your lungs.
Step 5– Repeat until you feel calmer and more relaxed
It is important to add two more things at Step 3 and 4. When you are breathing in, you are thinking or saying out loud. "In with the light" and when you exhale, "out with the darkness"
There is so much research backing the simple concept of power, peace and purpose and this is a message that KKC wants the world to know. Start by integrating daily routines of breathing techniques and watch the difference it can make to your life.
---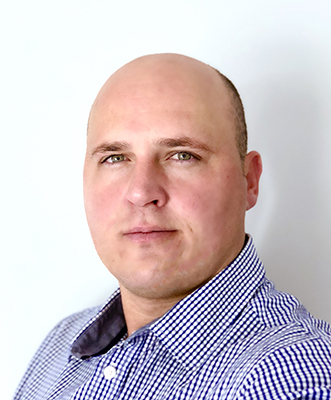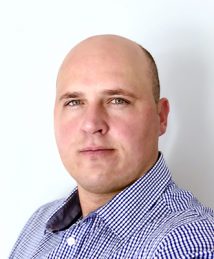 Sean Van Staden is the proud husband of an amazing woman and mom and the 'Daddy Pig' – (thank you Pepper Pig for brainwashing my children, in a good way) – of two little Gremlins, Jordan and Haylee, who are fast approaching three and four years of age. In his quest to give his children the tools to succeed, Sean's blog tackles topics of nutrition, physical development, exercise, mental toughness, building confidence, self-esteem, sport, wellness, and just about anything that will help his children, and hopefully yours, grow in the right direction.
You can find Sean at ASP – Sports Science
If you found this article useful or interesting, why not subscribe to Parenty's weekly newsletter for a wrap up of that week's best content.