NPO, Afrika Tikkun – which feeds 10,000 people (mostly young people and children) daily – warns that growing hunger among South African children could severely hamper education outcomes, further propelling the poverty cycle.
Therefore, we need to find sustainable ways to feed the nation amidst a pandemic and beyond.
Afrika Tikkun's CEO, Alef Meulenberg, says of the 10,000 people they feed daily, about 40% are orphaned and vulnerable children who also receive monthly food parcels from the NPO.
They have now partnered with various stakeholders and donors to tackle the challenge of hunger in poor communities, going at it from different angles. One of these angles is to teach young people to grow their own food – not only for commercial use – but also to feed themselves.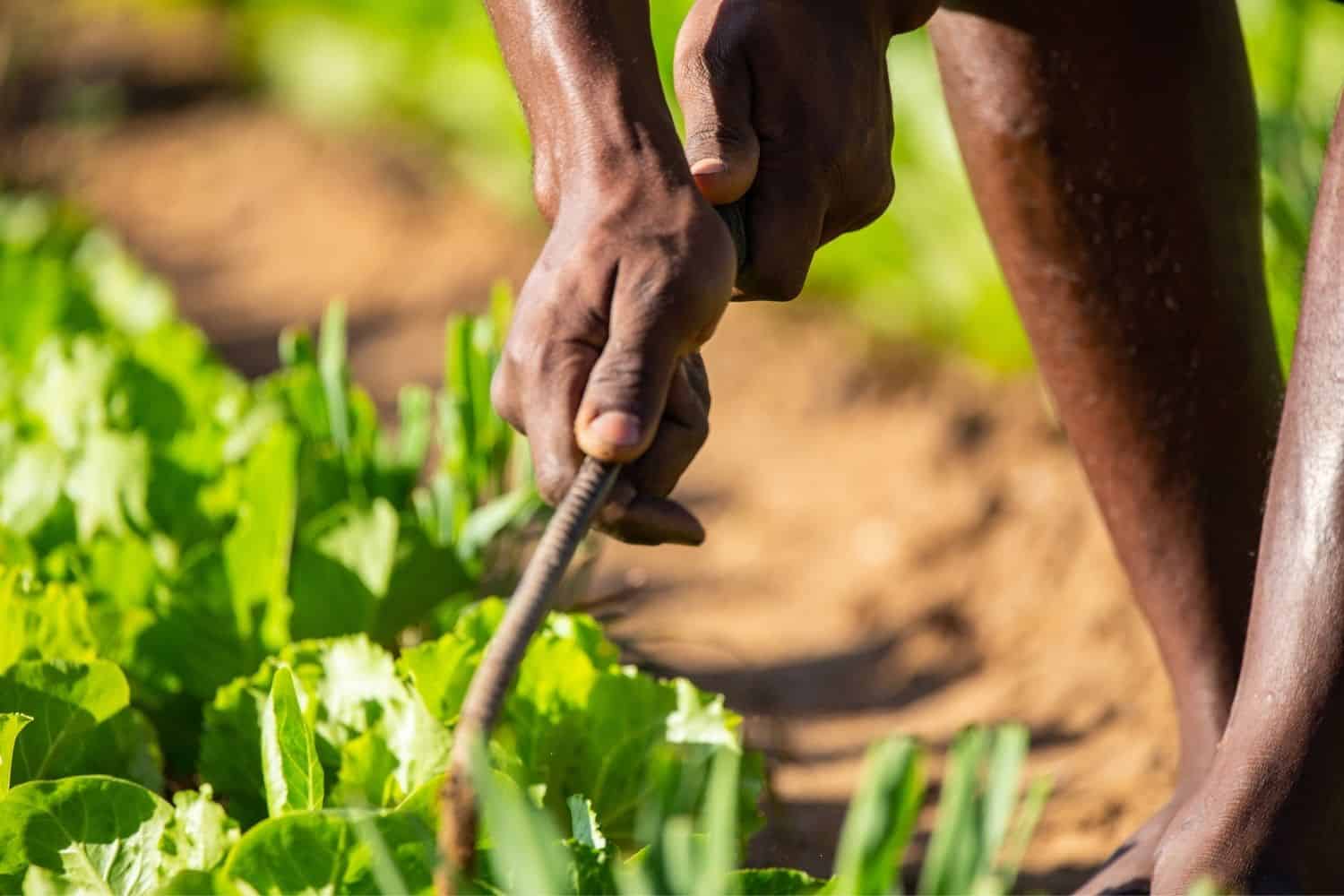 Covid-19's impact on nutrition
According to research firm Ipsos, most South Africans' incomes have been affected negatively during the Covid-19 pandemic. South Africans are suffering from long-term hunger, with many having lost their jobs.
The Covid-19 pandemic and the recent lootings has South Africa on its knees with child hunger being among the most urgent challenges to conquer. Although it has concerning immediate child protection and humanitarian consequences, it is the devastating long-term risk of hunger that poses an even greater concern.
Long-term hunger has a very negative effect on a child's ability to concentrate and focus in the classroom. The challenge is to not only provide food, but also skills and knowledge on how to produce your own food.
An analysis that has been done by the North West University, indicates that the Covid-19 containment strategies had an immense effect on food supply chains in relation to agricultural production and transportation. The suspended export of produce during the height of South Africa's lockdown restrictions, affected the country's supply chains.
The National Income Dynamics Study – Coronavirus Rapid Mobile Survey (NIDS – CRAM) stated that in April/May 2021, respondents in around 2.3 million households reported child hunger.
A specialist scientist at the South African Medical Research Council, Wanga Zembe-Mkabile, said this situation reflects a society that has failed to cater for able-bodied, working-age (18-59) adults who are unemployed.
This, in effect also means that it is a society that has failed to cater for its children.
ALSO READ: Potatoes to help destitute Limpopo families thrive
Lori Lake, communication and education specialist at the Children's Institute, says: "The effect of rising unemployment and food prices, even after the easing of lockdown restrictions, was felt severely by poor households. People had to make dietary choices based on what they could afford."
The impact of poor nutrition
Zembe-Mkabile says child-growth stunting is an indicator of chronic poverty. The 2020 ZAF Nutrition Brief states that three in every 10 South African children are already stunted, which means they have a low height-for-age or they are suffering from chronic under nutrition.
Zembe-Mkabile says: "Child hunger can contribute to stunting, and stunting has a deleterious impact on child development and the entire life course of a child, with stunted children having higher odds of poor growth, poor cognitive development, poor educational outcomes and low economic productivity later in life. They are also likely to suffer greater health problems associated with poor nutrition such as obesity and associated diseases of lifestyle such as diabetes."
Nutrition and education
Lake says: "What's really interesting is that the court ruled that the right to education and the right to nutrition are fundamentally intertwined; a hungry child cannot learn."
According to The Borgen Project, impoverished areas prevent their inhabitants from living a nourished, healthy lifestyle when they are unable to access sufficient food. The cyclical nature of this kind of poverty has a domino effect on generations to come.
"Children are often born undernourished, therefore inhibiting potential productivity at school and work."
A recent study that was published in the Journal of Consumer Sciences indicates that education and generating awareness about the role of nutrition in socio-economic development is lacking in South Africa. It found that most impoverished children had poor nutrition knowledge, especially of food groups and their roles in the body.
Encourage entrepreneurship
According to Afrika Tikkun's Meulenberg, a key component of fighting poverty is not just to give food, but also to teach young people including children how to produce food, preferably from an early age.
This has been a major component in Afrika Tikkun, but also many other local NPOs' food security programmes and many have also been teaching entrepreneurship – a valuable ingredient in various local outreach programmes nationwide.
Feed SA says simply feeding is not enough to make a tangible impact, and that education is the fundamental factor of making a difference in our world. They say just one family member receiving a quality education can break the cycle of destitution for not just their families, but for generations to come.  
Meulenberg says children suffering from poverty only need to be empowered with the resources and knowledge to take that first step, and the continued support they need to grow and become part of the solution.