If they could just find out what is in that secret sauce, perhaps they could replicate it, write a book about it and then retire on an island. Or perhaps even just buy the island.
If you have been following my articles over the years, you know I don't focus on those who have genetic talent but rather write for those athletes that no matter what their circumstances are; they are willing to work and fight for their success.
The question most young aspiring athletes and supportive parents should be asking is; what steps do
I need to take and what success framework do I need to have in order to have the most favourable desired outcome?
Lewis Howes, an international speaker, businessman and motivator wrote the book "The School of
Greatness" and in his book he speaks about a framework for success. What do successful people's
frameworks look like?
What this means is that successful people position themselves for success and luck by performing daily rituals of importance. They have mastered over the years how to focus on what matters most to become a person of value.
Your goal as a sportsman is to become a person of value. Oddly enough you have to earn it by doing things consistently so that you build trust in others and in return they will rely on you to be the 'go- to' guy.
You must take a moment and reflect on this last paragraph because if you don't become a person of great value, you might still be successful but it will be short lived. Think of a piece of gold. You know how precious gold is, and this view is shared globally. It is expensive, it is a universal currency, it can be melted down into jewellery and it is a great conductor of electricity. It's used and expended in both the industrial and computer industry.
Gold has also always been the 'go-to' guy during times of famine as well as in times of abundance. Gold has become valuable to so many people over the years and for this reason it keeps increasing in worth and beating the odds year in and year out.
You need to become a piece of gold.
There will always be someone bigger, better and faster than you but are they more valuable than you? I spoke about a framework and Lewis explains it in great detail in his book but I will summarize the importance for you.
Plan your day like that of a champion; don't look to your peers for advice and to see what they are doing. You are aiming too low. Look to your role models and find out what they are doing to be successful.
Ronaldo is an incredibly hard worker and Sir Alex Ferguson is a testament to that since he would be the one banging on his glass window to chase Ronaldo off the pitch a day before the big match. While others would be at home resting, Ronaldo is working on set pieces, his shoot and dribbling. This is one example of what you should be looking for to add to your daily rituals.
Once you find those hidden gems to add to your arsenal, tweak your activities around your school or work schedule. There is no place for excuses and moaning; you are not a superstar yet so you have to juggle life until you can dedicate 110% to your passion.
Your success framework can be evaluated each week and for the things that are not working for you, throw them out and keep refining it until you start succeeding in your sport. The sum of all the little great things you achieve each day is called a successful day.
The funny thing about luck is that you will feel lucky more often than not because you will soon become a person of value and just like gold, everyone admires you and wants a piece of you.
Your homework for this weekend is to hop onto Google and start researching what your heroes are doing differently from everyone else and write it down and keep adding to your routine.
Topics you can look for are nutrition, meditation, training, recovery, pre-match success routine, mental toughness, position-specific strategies, techniques, post-game recovery, life skills and communication skills (such as Toastmasters) to name a few. Start immediately and start small and then keep adding as the weeks go by. If you need some advice or would like Drop me a tweet about one successful thing you are adding to your routine, tweet me on @SeanVStaden.
---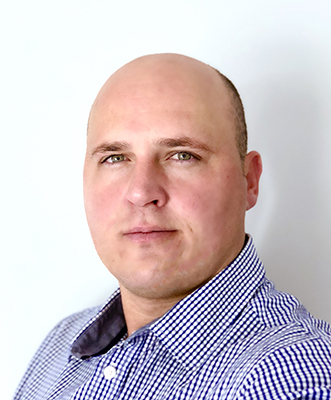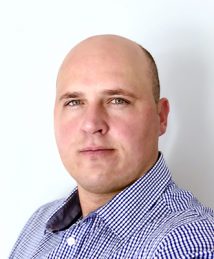 Sean Van Staden is the proud husband of an amazing woman and mom and the 'Daddy Pig' – (thank you Pepper Pig for brainwashing my children, in a good way) – of two little Gremlins, Jordan and Haylee, who are fast approaching three and four years of age. In his quest to give his children the tools to succeed, Sean's blog tackles topics of nutrition, physical development, exercise, mental toughness, building confidence, self-esteem, sport, wellness, and just about anything that will help his children, and hopefully yours, grow in the right direction.
You can find Sean at ASP – Sports Science
If you found this article useful or interesting, why not subscribe to Parenty's weekly newsletter for a wrap up of that week's best content.