Competition is NOW CLOSED.
Congratulations to our winner:
Yolinde Parfitt
12 Apostles Cape Town
1-night stay for 2 people valued at R8,835
Poised above the Atlantic Ocean, this 5-star boutique hotel is flanked by the majestic TableMountain National Park, a World Heritage Site and the Twelve Apostles Mountain range. The multi-award-winning hotel offers luxurious rooms and exquisite dining experiences, as well as easy access to spectacular beaches, Wine estates and tourist attractions.
Overlooking a luminescent marine reserve and with the longest hours of sunshine in Cape Town due to its location, The Leopard Bar at The Twelve Apostles is THE place to experience breath-taking Atlantic Ocean sunsets. Winner of numerous international and local accolades the 70-room hotel has sea and mountain-facing luxury rooms, as well as a Presidential Suite, an award-winning Spaandexquisite dining experiences-Sushi inThe Café Grill, casual grill fare in The Apostles Braaiandfine-dining inAzure Restaurant.
Part of the family-owned Red Carnation Hotel Collection, The Twelve Apostles offers splendid luxury, passionate service, generous hospitality and a variety of dining experiences, unlike anywhere else in Cape Town. Make your escape to The Twelve Apostles for astay as memorable as it is unforgettable!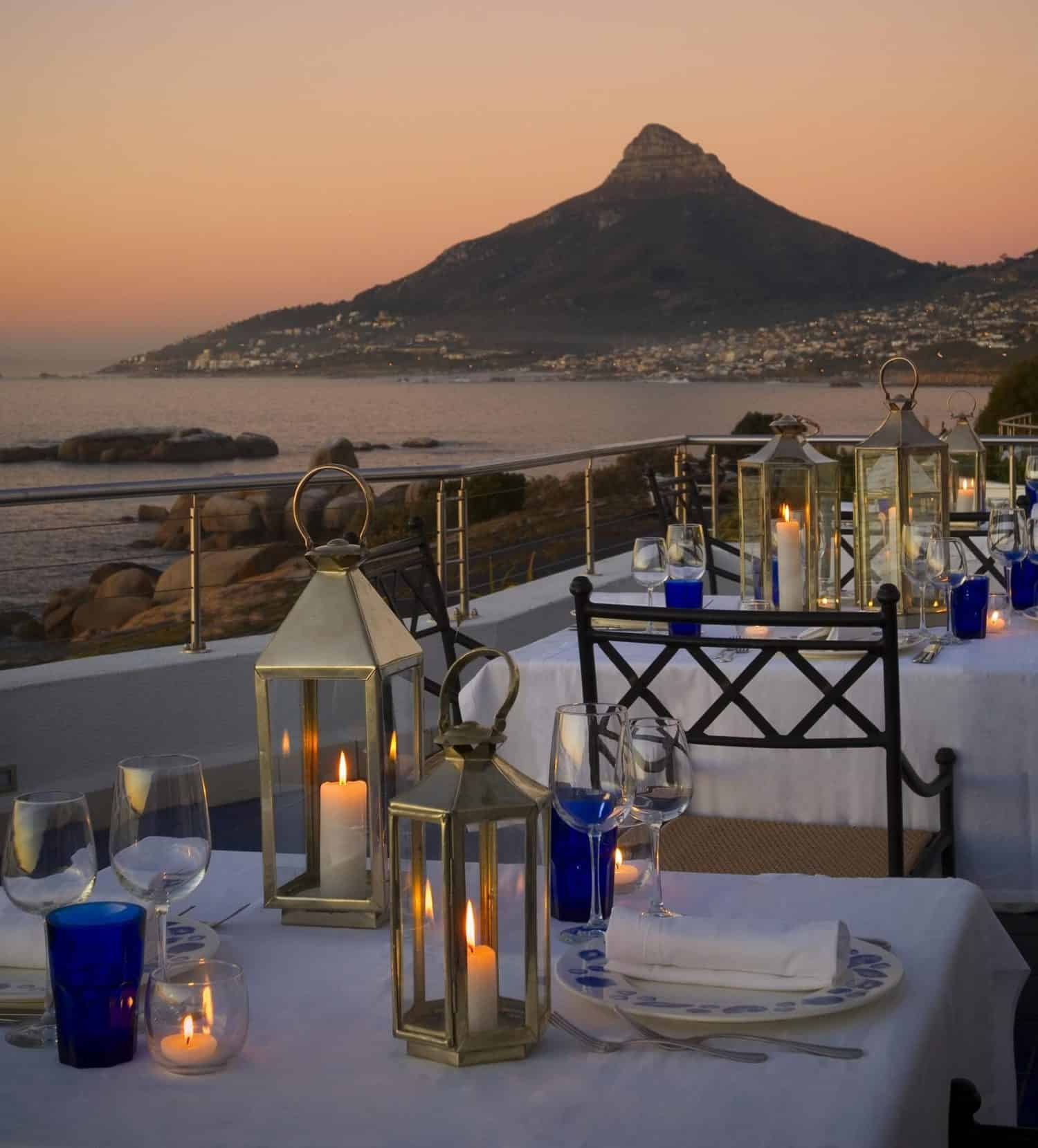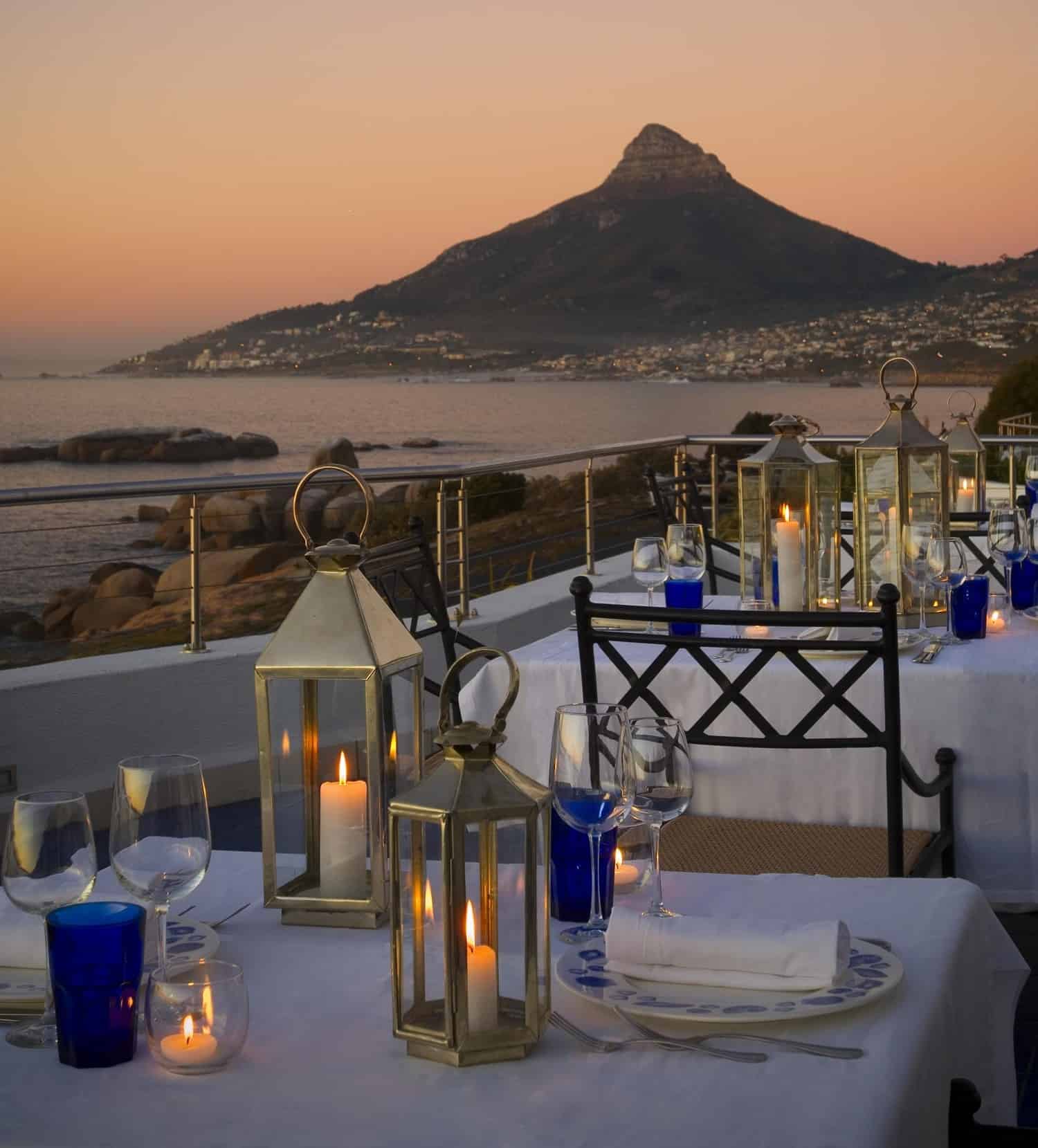 Visit 12apostleshotel.com for more info.
Strandloper Ocean Boutique Hotel
1-night stay for 2 people valued at R4,975
Barefoot Luxury at its finest. Fall in love with this boutique Hotel where shoes are optional and relaxation unavoidable. Here you can leave the world behind. Strandloper Ocean Boutique Hotel is a retreat,a place of calm that is completely private and secluded. It is a place of wild beauty and wide white beaches washed by an ocean that's cool and enigmatic. It is so much more than just a Hotel; Strandloper is a philosophy of being in harmony with nature and blending in with the delicate beauty of our surroundings.
Here, heaven meets earth on the shores of the Atlantic. Hidden away on the shores of the authentic fishing village of Paternoster, only a 90minutes drive from Cape Town, this is a coastal destination with immeasurable charm. The 14 exquisite rooms and suites are a fusion of beach style and contemporary luxury with organic lines, hues and textures and an overall feeling of simplicity. Each has its own terrace or courtyard and wide doors that open out onto breath-taking views of sky, sand, sea and space.
Take the time to simply be. If you're feeling more adventurous, set off on an endless beach walk in search of whales and dolphins, hop onto a bicycle for a leisurely ride or take to the waves on a kayak. Paternoster is a seafood mecca, a gourmet destination for travelers in search of the ultimate meal. We create inspired cuisine with a local and organic slant at our Leetorestaurant, which also serves up breath-taking views of the surroundings. Aromantic venue for couples, honeymooners or anyone looking for some special me-time.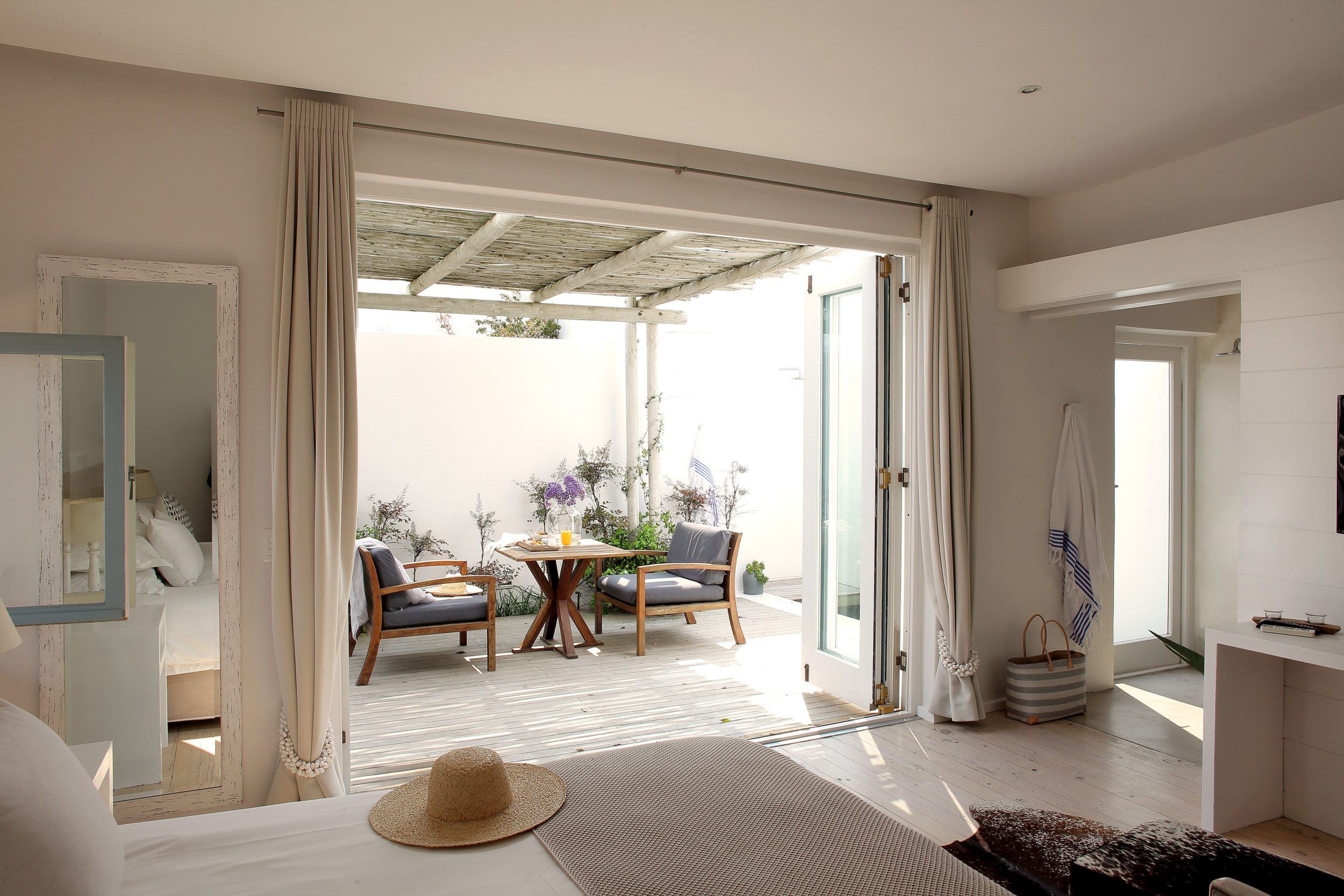 Visit strandloperocean.com for more info.
Shelley Point Hotel & Spa
1-night stay for 2 people valued at R3,000
Nestled in this charming West Coast Peninsula Security Village, Shelley Point Hotel & Spa is a haven of tranquillity, set in acres of lushly landscaped Links Golf Course and miles of sandy white beaches!
This tranquil coastal area enjoys the best features of the Cape's Mediterranean climate with hot summers and mild winters – the perfect weather conditions for golfing. Shelley Point is one of the only places in the country where the sun rises and sets over the sea and offers much that would appeal to nature lovers, seafood enthusiasts, surfers, sailors those in search of a laid-back getaway or lifestyle, all within easy reach of Cape Town (90 minutes' drive). The hotel has access to white sandy beaches for world-class surf and kite surfing. The Hotel offers a range of recreational facilities, including a Renowned Spa, Gym, Bicycle Hire, Coastal Safari Drives, Only cinema located on the West Coast, 9 Hole Golf Course, Leopold VIP Bar, Cocktail Bar and two Restaurants to choose from.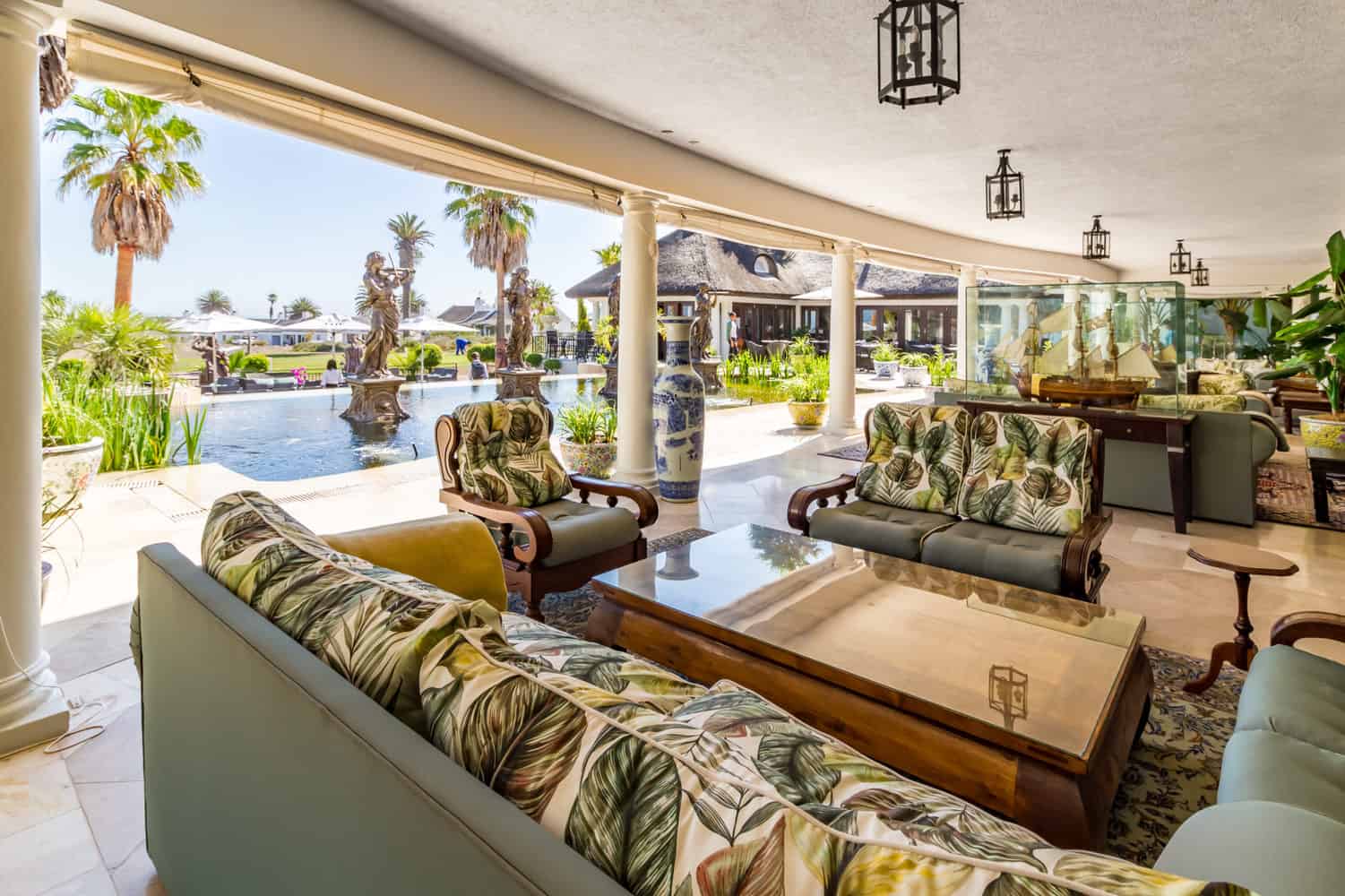 Visit shelleypointhotel.com for more info.
DePakhuys
1-night stay for 2 people valued at R1,800
The most centrally located accommodation in Rocklands, South Africa. Nestled in the picturesque Agter-Pakhuis Valley, 26 km from Clanwilliam on route to the historic Wupperthal village, you will find de Pakhuys Farm. We offer guests various accommodation options. Choose between chalets, "Glamping" and camping: Each room at de Pakhuys has a private patio with a view, becoming its own bird-hide. The protea trees are rich with Malachite and Orange-Breasted sunbirds which shine in the morning light. Verraux Eagles soar the daytime skies and Kingfishers dive in the dams- a bird lovers paradise!
On the property there are multiple dams and rivers supporting their own eco-systems for you to enjoy whilst visiting. There are many activities on the farm and in the area to choose from year round. de Pakhuys is in the middle of the world famous Rocklands climbing area. Our own climbing area was originally developed in 2005 by a team of Austrians which included Klem Loskot. It offers a huge range and variety of bouldering for the active enthusiast. Enjoy a walk to the waterfall, dive in the dam, visit the nearby historic town of Wupperthal, explore ancient rock art and spring flowers, relax at the braai, enjoy the endless starry night skies. There is something for everyone to enjoy at de Pakhuys. Rocklands is an ancient landscape beyond the realms of imagination, carved and sculpted by the elements over countless millenia, this wonderous place is a paradise of boulders, towers and crags. There is hectare upon hectare upon hectare of the most incredible sandstone, solid and alluringly reddened, Wondering about its labyrinth ways each corner turned, each passageway explored yield more and more rock, perfectly arranged to climb. In its solitude and silences it's enough simply to be there and gaze in wonder at the legacy of the earths creator. – Nigel Sheppard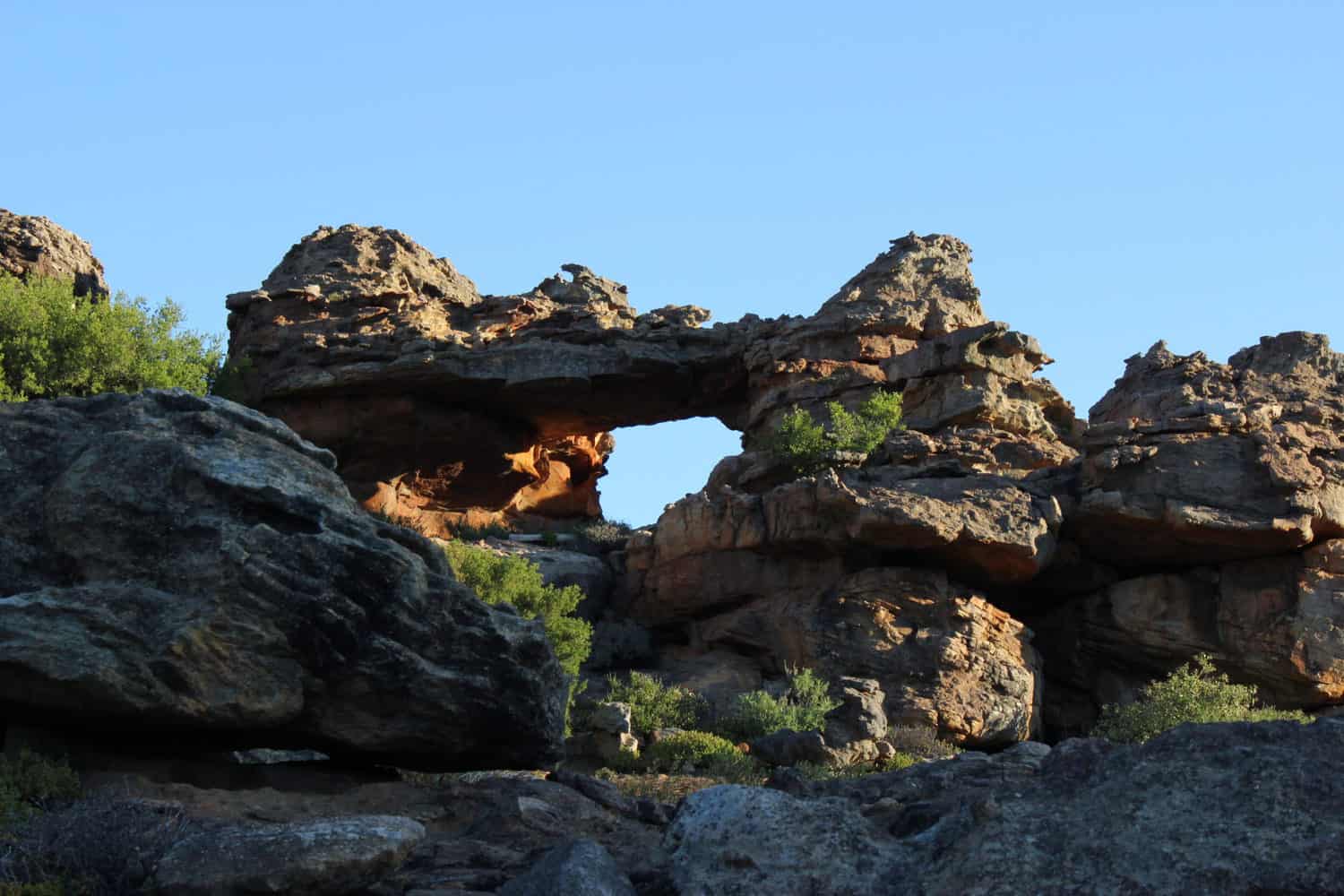 Visit depakhuys.com for more info.
Fork West Luxury Apartments Elands Bay
1-night stay for 2 people valued at R1,550
Our self-catering holiday apartments are located in Elands Bay on the West Coast, walking distance from the beautiful local beach.
We are conveniently situated opposite Elands Bay Hotel and Wit Mossel Pot restaurant with a variety of delicious meals to whip up a true West Coast experience. Meaning you don't have to eat 'in' all the time!
Each apartment is tastefully furnished with two bedrooms, one bedroom with a double bed and another with two single beds, a bathroom with a shower, lounge with DSTV, breakfast nook, fully equipped kitchen with a convection oven and induction plate as well as its own braai area.
There is something to do for just about anyone with a choice between surfing, rowing, sailing, mountain biking, fishing, crayfishing, diving, bird and whale watching, photography, horse-riding and long lazy days on the beach for those bookworms.
This gemstone town is well-known for its famous left-hand point break during the winter months and its abundance of crayfish during the crayfish season. Raw and pure, it's a stress-free, purely local West Coast getaway.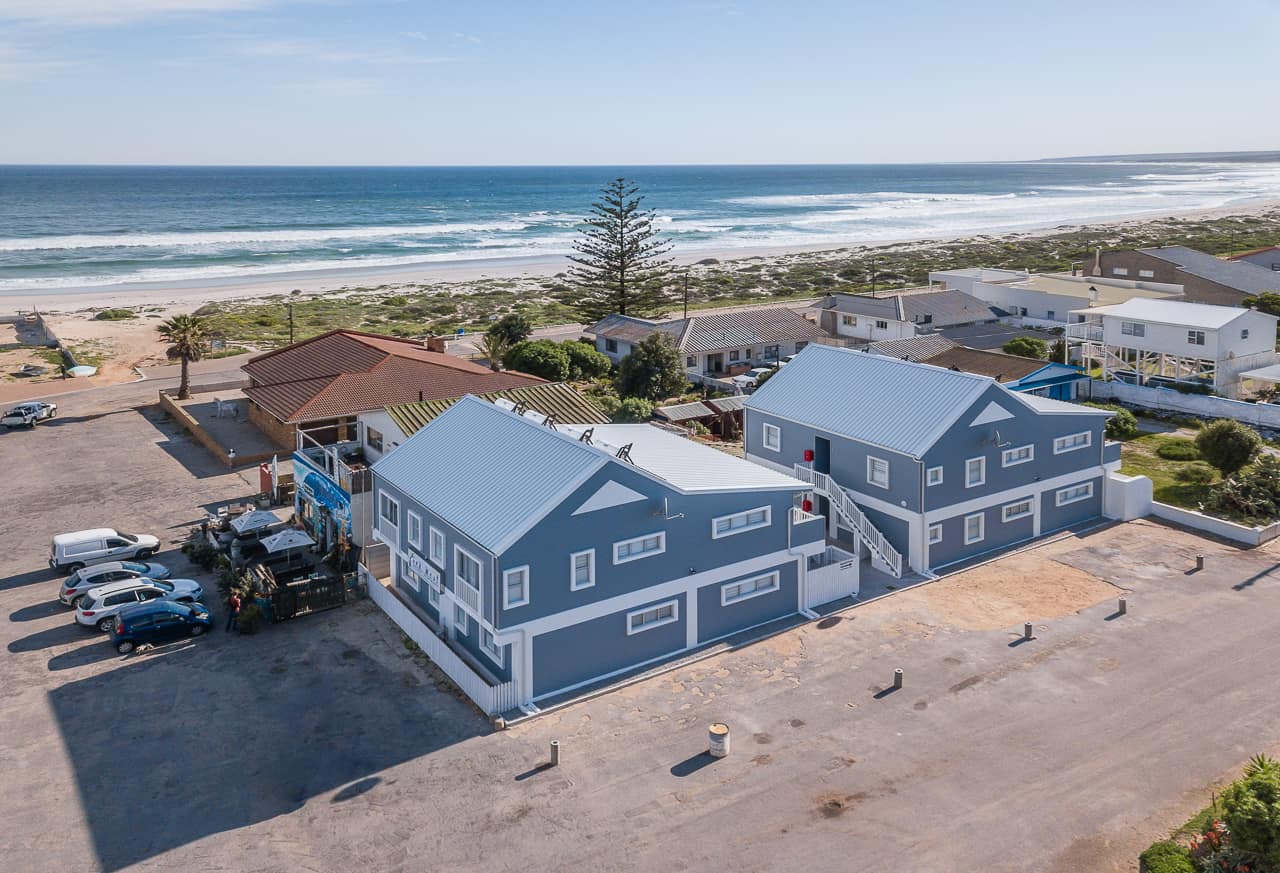 Visit forkwest.co.za for more info.
Farr Out Guesthouse
1-night stay for 2 people valued at R1,460
Stretch your legs and unwind your mind at 4 star graded Farr Out Guest House! Perfect to restore balance and a sense of overall bliss. Guests are invited to indulge in the chic, whimsical accommodations, offering all the modern amenities required, along with country hospitality, in a setting that personifies serenity. Enjoy a stroll through the landscaped garden, many secrets to be discovered!
Get ready for an unforgettable experience amongst Mother Nature's treasures: sense the Fynbos' unique fragrances, get a whiff of the ocean's salty air, observe the small FIVE, wake up to the bird calls in the morning and keep an ear out for the owl at night or simply catch a glimpse of the vanishing point of the wild ocean. Check out the awesome extras like the outdoor wood-fired Hot Tub as the perfect alternative to a conventional Jacuzzi. With no noises from any pumps running you can enjoy a silent evening in the bushveld listening to the sounds of nature such as nightjar, owls and more. Let Marissa, Farr Out's inhouse massage therapist , spoil you for a long deserved treatment. Or join Deon for an unforgettable Beach Buggy Fynbos Safari along Paternoster's shoreline.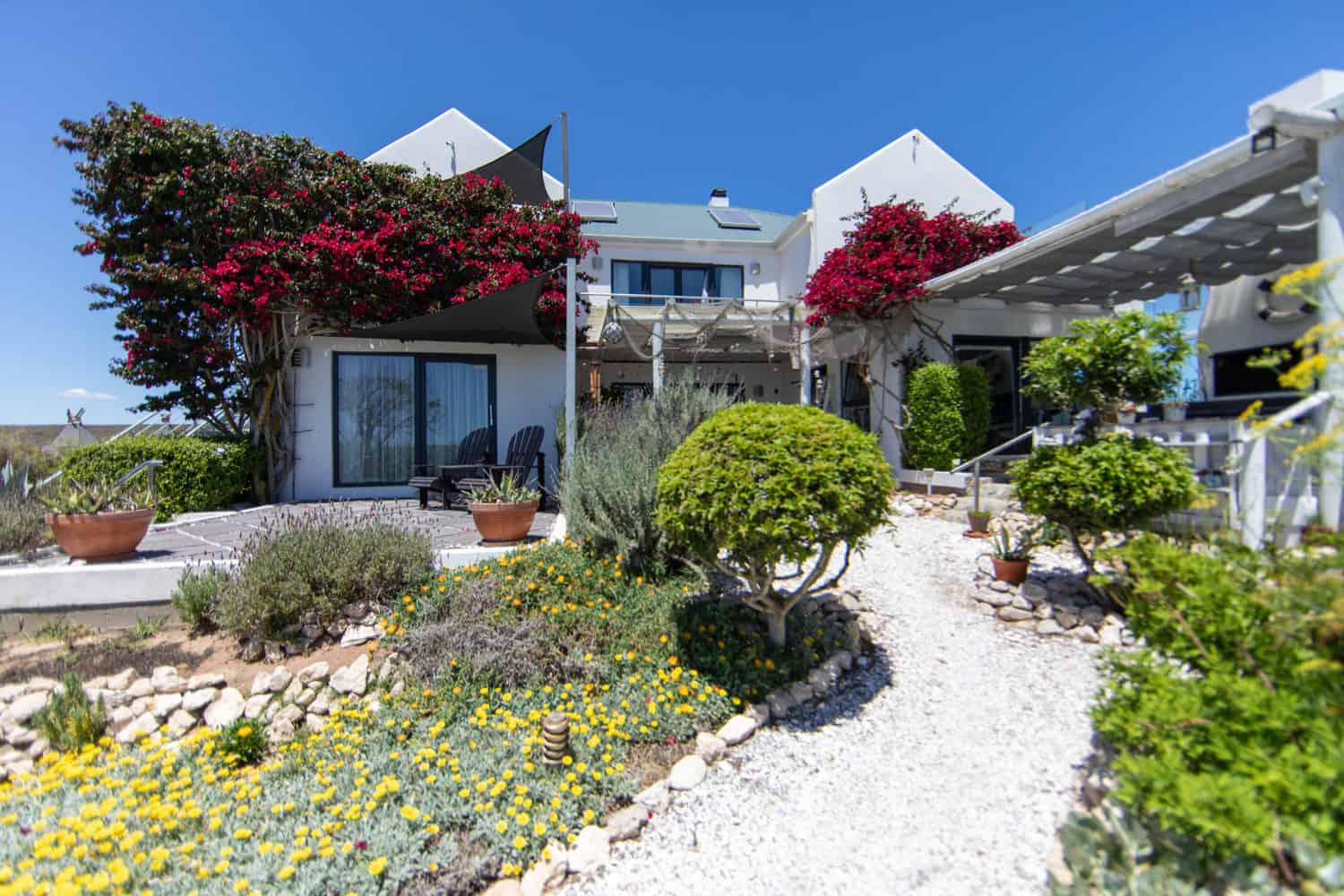 Visit farrout.co.za for more info.
West Coast Luxury Tents
1-night stay for 2 people valued at R1,250
We offer you a luxury stay while you relax and experience complete tranquillity.
We have three luxury tents on a private beachfront farm, Fork West, with no public access, located between Dwarskersbos and Elands Bay.
The tents are tucked away behind a dune amongst fynbos, only 500 metres walk from a 40km unspoiled soft sandy beach.
Each tent is equipped with electricity, a double bed, fresh linen, towels, and toiletries, an ensuite bathroom, warm water, a fully equipped kitchenette, fridge and freezer and a private braai area.
All tents sleep two people except for Fork South that has a smaller adjoining tent with two single beds. The smaller tent shares the bathroom with the main tent. No two sunsets are the same. It is a popular activity to photograph this spectacular daily event as the sun sets over the ocean while enjoying a glass of your favourite wine from our numerous West Coast Cellars in the area. Enjoy an unforgettable glamping experience with tranquillity on a whole new level.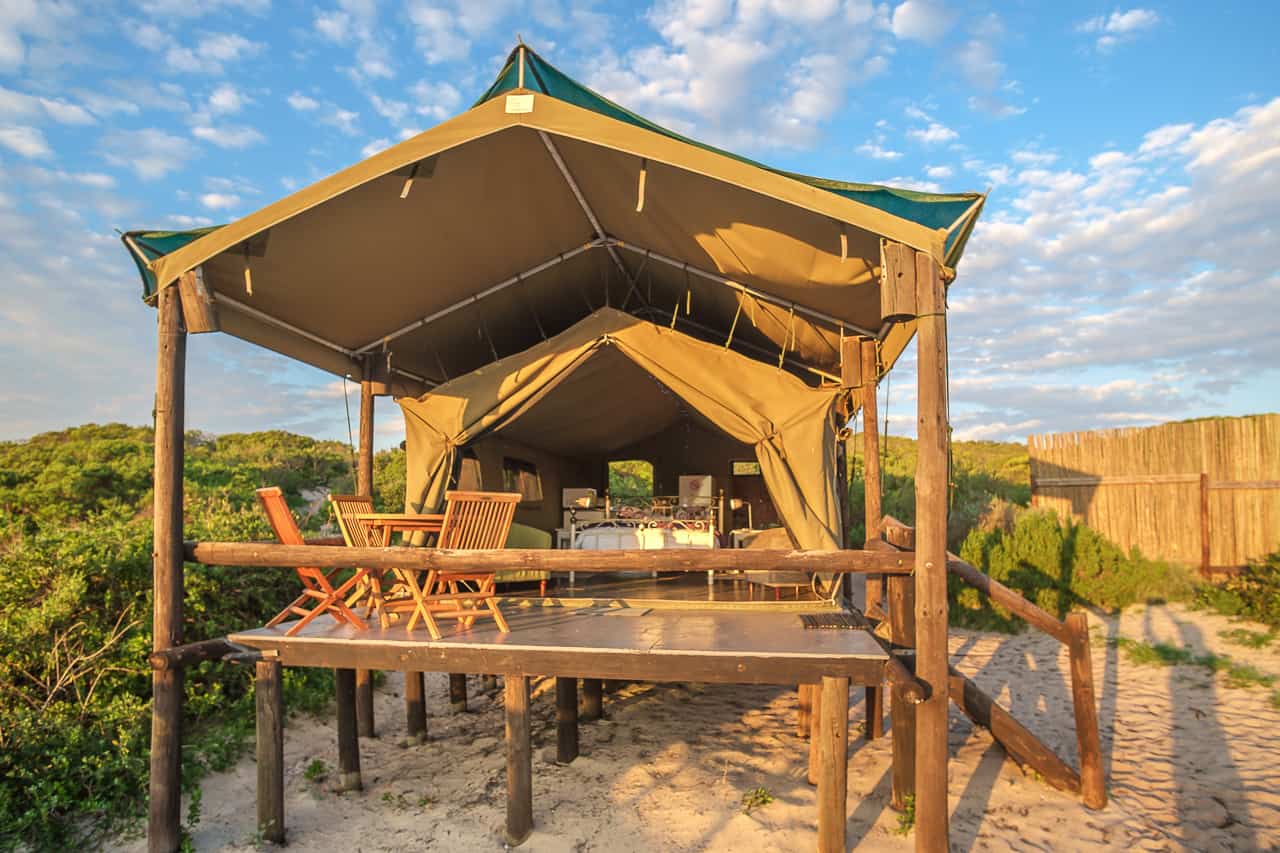 Visit westcoastluxurytents.co.za for more info.
Canon Digital Camera
1X Canon PowerShot SX620HS black camera valued at R7,000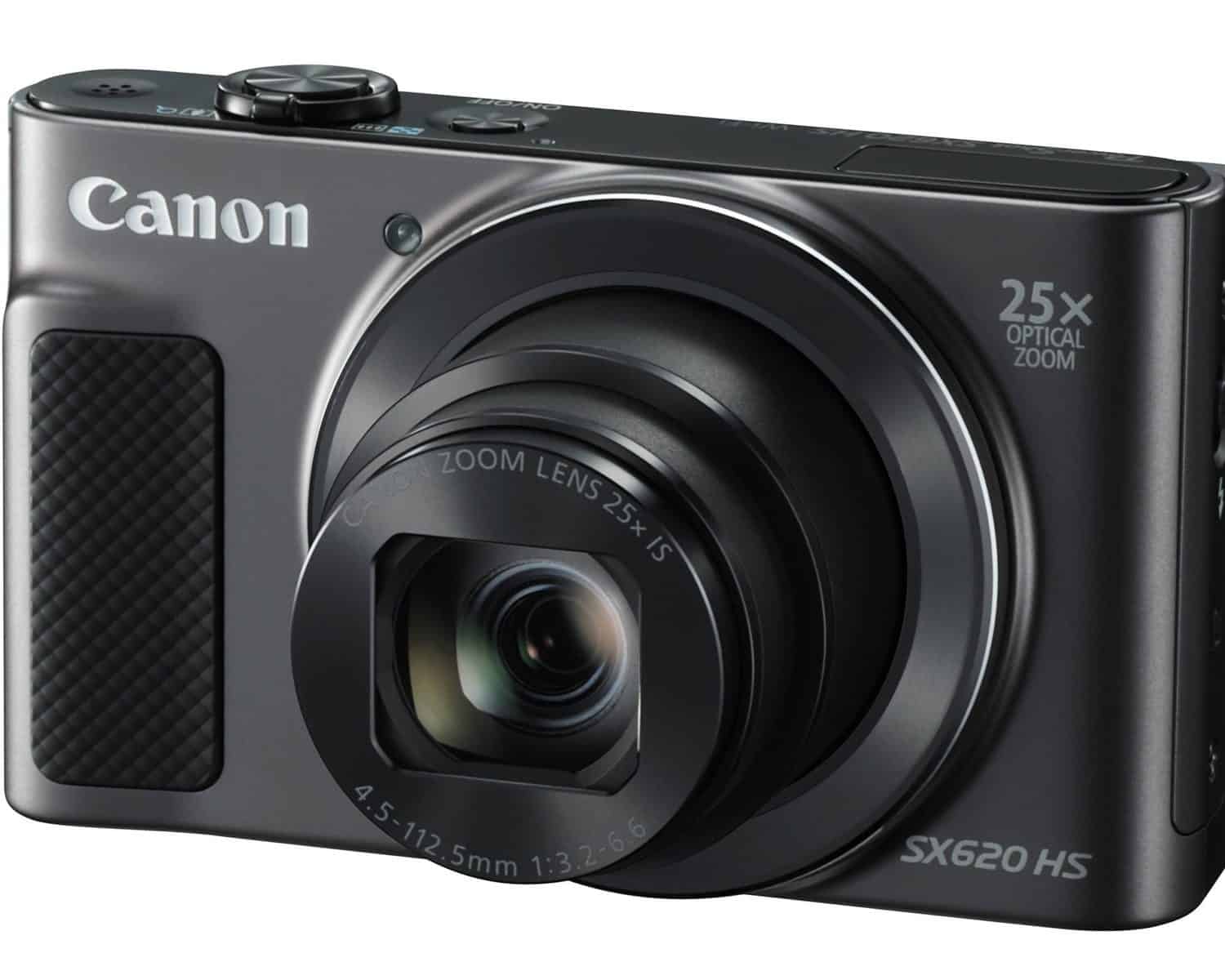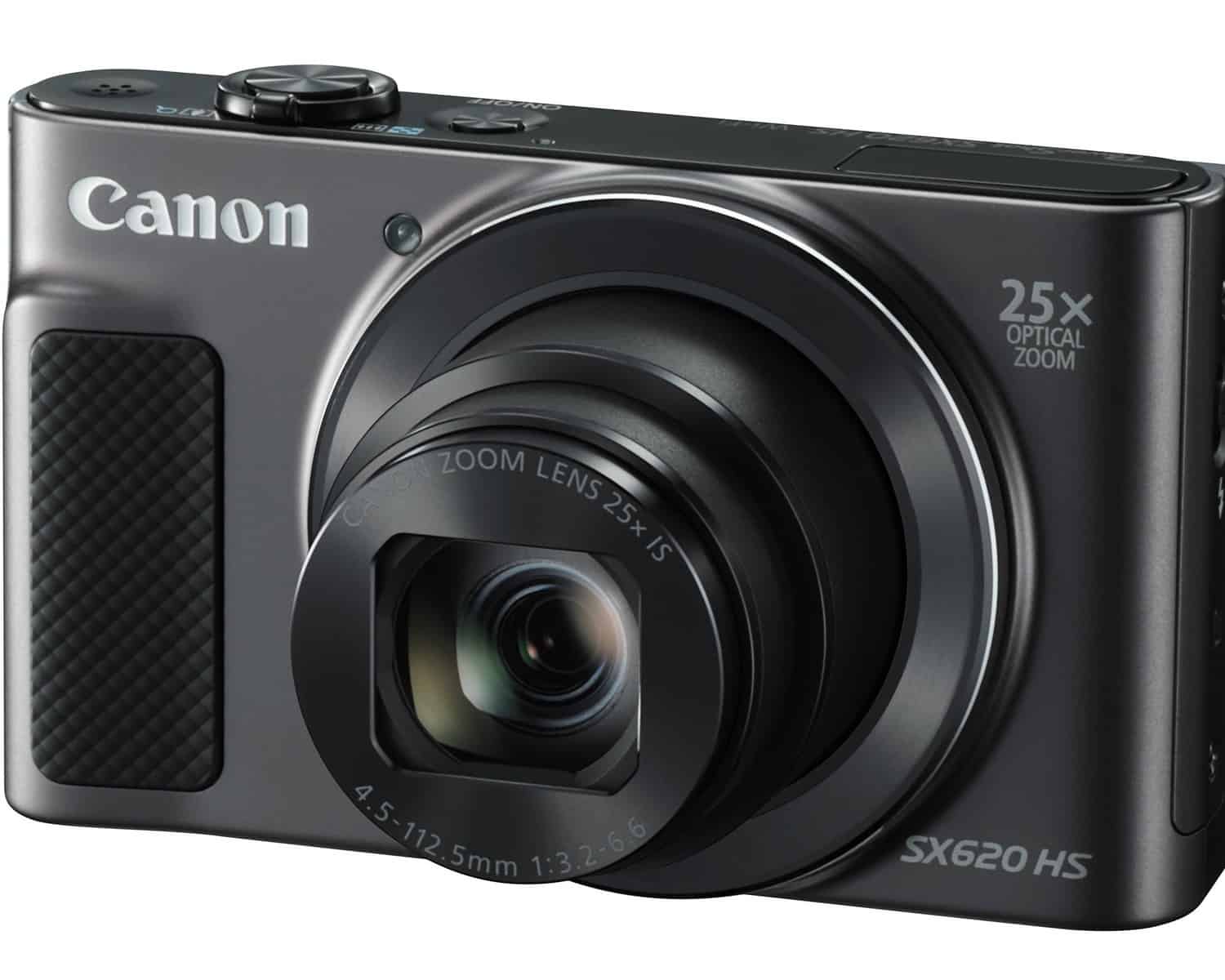 Competition closes Sunday, 14 November 2021 at midnight.
Ts&Cs apply. Competition will run online and in print. By entering the competition, you accept The Citizen's standard terms and conditions. Premium members get an automatic entry to all citizen.co.za competitions.
*Additional Ts & Cs:
All travel expenses will be for the winner's own account including flights, car hire, Uber, etc.