Despite growing up in a musical family – his mom played the organ in church – music was never really seen as a viable career.
"When I told them I wanted to be in a band, in their eyes that was debaucherous," says Urie, now singer with American rock band Panic! At The Disco. "They saw it as a desire to go out partying and drinking. I grew up in a strictly religious household in Vegas. I could see the lights from my back yard, but rarely had the opportunity to visit the strip. The two seemed worlds apart and I was always curious about what went on there."
Although Urie's job demands spending a lot of time in smoke-filled clubs reeking of beer while he's travelling the world, sleeping on a bus and performing for crowds in the thousands, his parents have finally seen the light at the end of the tunnel.
"They saw I could actually make a living from this," he says. "They love it now. They even came through to our last show in the States."
The band have become edgier over the years, dropping their good-boy personas for a more daring and theatrical Panic!
"Edgy …" Urie laughs. "I like that. We started out when we were 17 or 18. We weren't expecting things to blow up so early on; we were still very green. We thought we'd have lots of time to perfect our craft, but it didn't work out that way. Instead, we learnt as we went along."
Always one step ahead of the game, the band recorded their first demo while still in high school, influenced by sixties bands like The Beatles, The Zombies and The Beach Boys. In fact, the band had not yet played a live show when they were signed – something put down to their originality among a flurry of monotonous Vegas bands at the time.
"I've always loved doing things differently," says Urie.
Visiting South Africa for the second time – their last performance at Coke Fest in 2009 was one of the band's last shows with the original four members.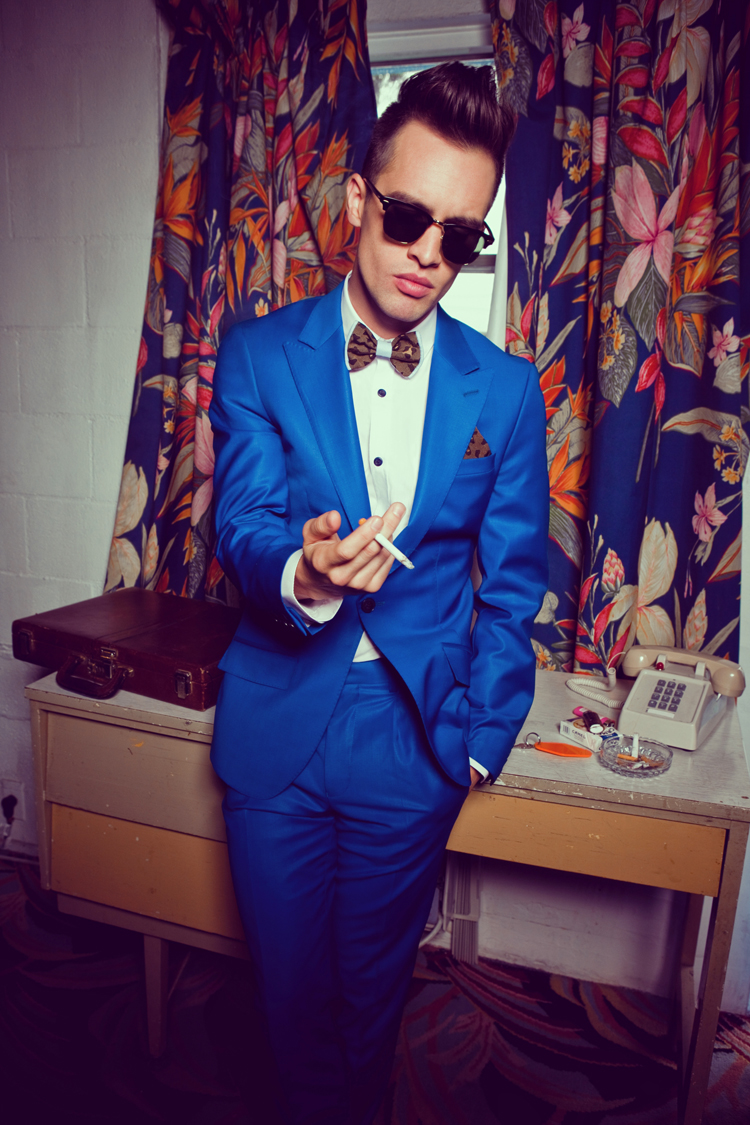 Panic! At The Disco performed to a sold-out audience at the I Heart Joburg concert at Ellis Park on Saturday.
"We've always wanted to come back to South Africa. I blame our booking manager for it taking so long." He smiles.