Slouched in a chair, Purkiss appears to be an introverted soul, but he begins to open up as the conversation progresses.
Passionate about music and its various facets, there's nothing that gets Purkiss talking more than the music business.
He continues, "I think the biggest trap that artists fall into is writing music for radio or to make a record label happy. When you got those factors in your head, it's very difficult to stay true to the reason you did it in the first place."
The singer-songwriter's debut EP was a self-financed, personal project that set the standard for the kind of artist Purkiss wanted to be. Although now signed to Sheer Sound, Purkiss continues to write with integrity.
"I'm not trying to write for radio," he says.
"I've always tried to keep that mindset with every album I've done – and I'm terrible at writing singles anyway. I've never had radio backing me and I've still had an amazing career to this point. I try to be as honest as I can in my music and it's worked for me. I think the people who listen to my music would see straight through me if I did something that wasn't me. I tried it once and the response I got from people was 'What are you doing?' It was so not me."
When asked about the title of the song that garnered such a response, Purkiss laughs and insists on not talking about it. He does point out, though, that it didn't make its way onto any of his albums, which comprise three full- length recordings: Farryl Purkiss (2007), Fruitbats & Crows (2009) and the recently released Home (2013).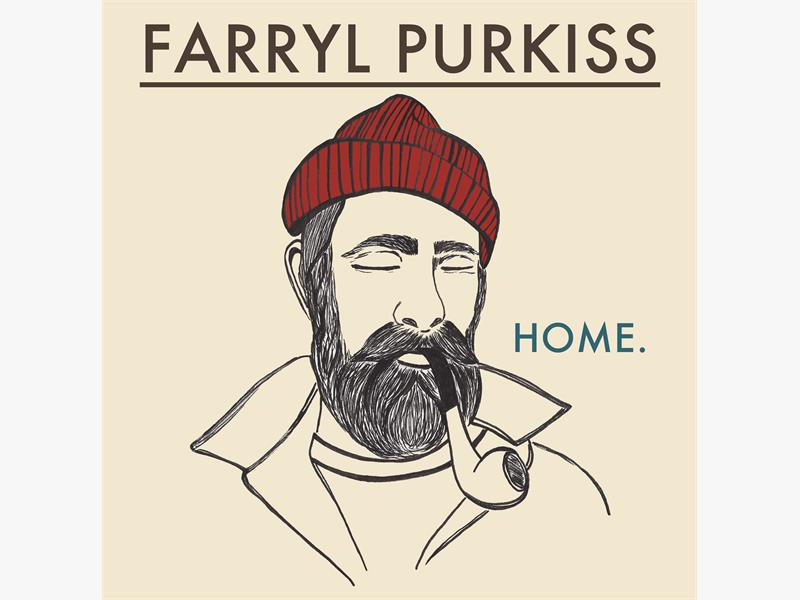 Purkiss, who first picked up a guitar at age 15, has toured extensively around the world and credits his success to "the people in the shadows".
"I'm not playing big festivals because I'm better than anyone else," Purkiss asserts.
"I just happened to be in the right place, at the right time and I have a great team of people behind me. If you put that team behind any unknown acts that I've come across, they would do as well, if not better, than me. I don't know where I'd be if I didn't have a team behind me. I don't shake hands with any of them – I hug everyone. They orchestrate everything that's going on behind the scenes. I feel like I'm blessed and I'm super honoured to have them."